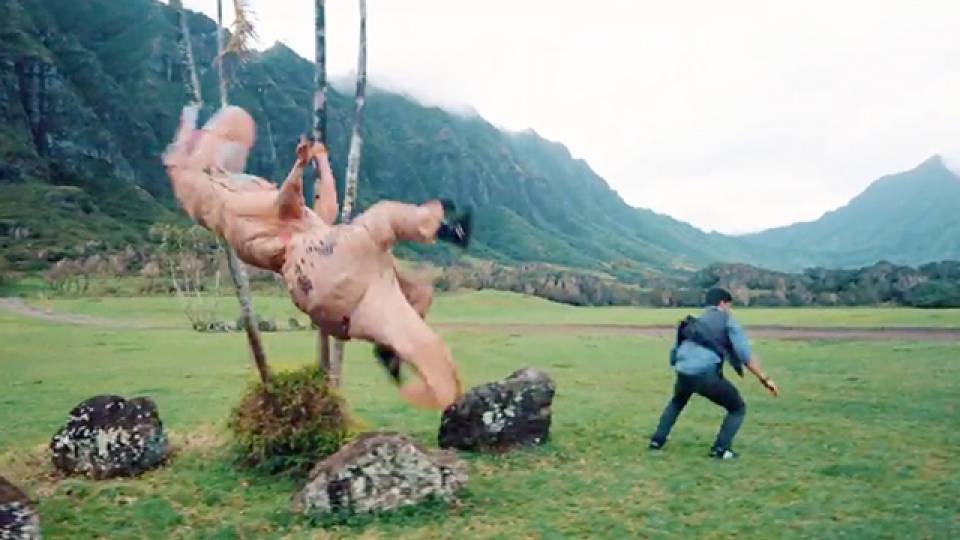 Though an actual dinosaur theme park is still firmly the realm of science fiction, Devin Super Tramp has the next best thing—Jurassic Parkour! Join "Chris Pratt" Calen Chan and ferocious T-Rex "Ninja Nate" on an epic chase sequence through the real-life "Jurassic World" set in Oahu.
The cliffhanger ending has us chewing our nails, but did you know Devin's taking suggestions about how to make Part Two? The best plot suggestion will inspire the "sequel" to this prehistoric adventure. Watch the original video here and chime in!
Before you leave, step behind the scenes and see the complex makings of this epic dino chase.