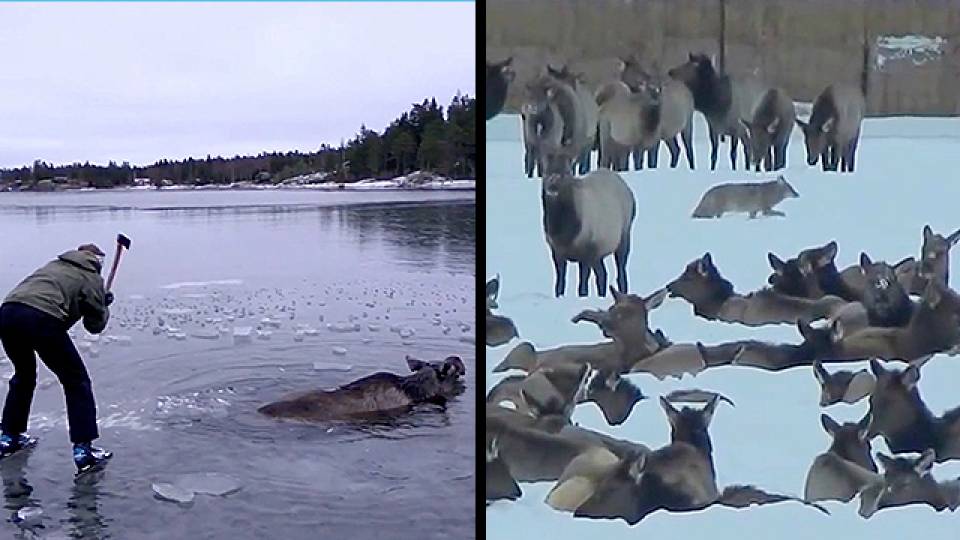 A glance out at the water turned into quite the rescue when a moose was spotted struggling to get out of a frozen bay in Sweden. After about 30-minutes of hacking away at the ice, the heroic group of rescuers was able to coax the moose safely to shore. Via ViralHog.
Sometimes it's necessary to get involved with Mother Nature but other times you just need to sit back and wait.
That is just what Brenda Anderson at Little Lost Creations did when she spotted a coyote amongst a herd of elk. Her farmland is strewn with elk and sometimes a few coyotes. This coyote was trekking through the snow to return home when it didn't quite know how to get around the elk.