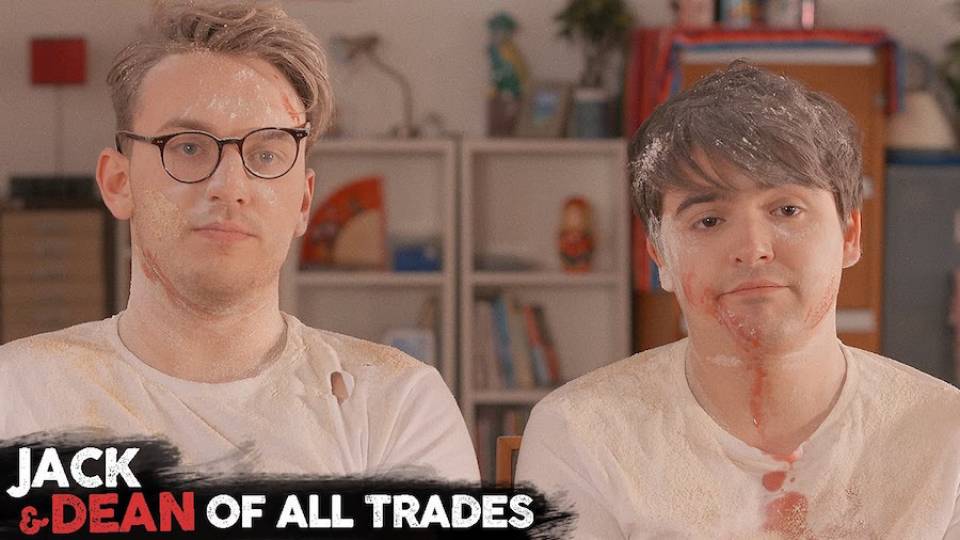 Every kid wants to be a firefighter, a baker, a taxi driver or even (We kid you not, it happens) a dental hygienist. Often those dreams die somewhere between preschool and a diploma. But what if you could throw all your responsibilities aside, quit your 9-to-5 and do EVERYTHING?
Well, the ever-funny YouTube duo Jack and Dean are back--but this time, at the head of an exciting new web series set in the UK. In Jack And Dean Of All Trades, they've quit their day jobs for full-time temp work... and hilarity ensues.
This gut-shaking comedy's first episode--"Baking Bad"--is already streaming on Fullscreen. Fire it up now! The first month's episodes are completely free.