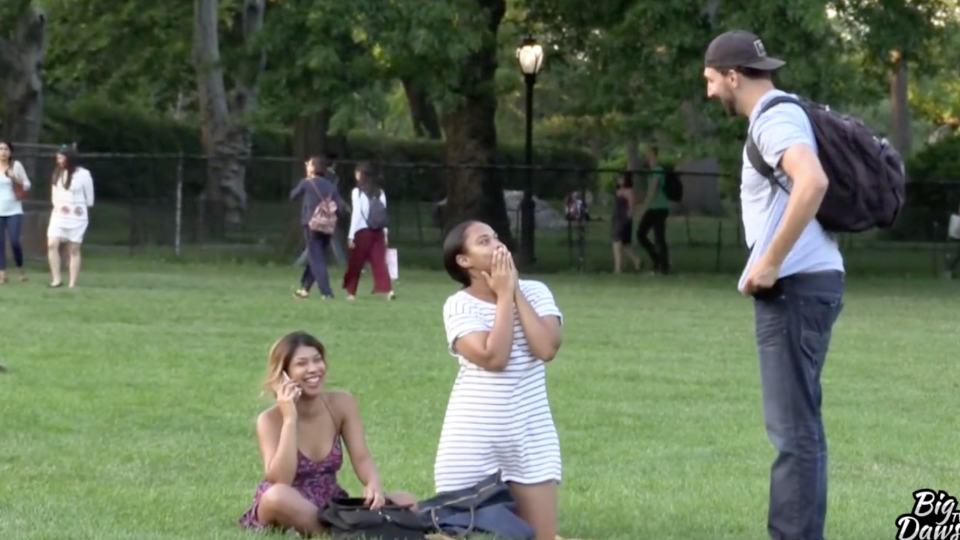 Know that horrible feeling when you run into a "family friend" or some long-lost high school buddy and you can't FOR THE LIFE OF YOU remember who they are?
BigDawsTv channeled this awkwardness into a hilarious prank where he pretended to know complete strangers he met in a New York City park.
Watch the full prank.