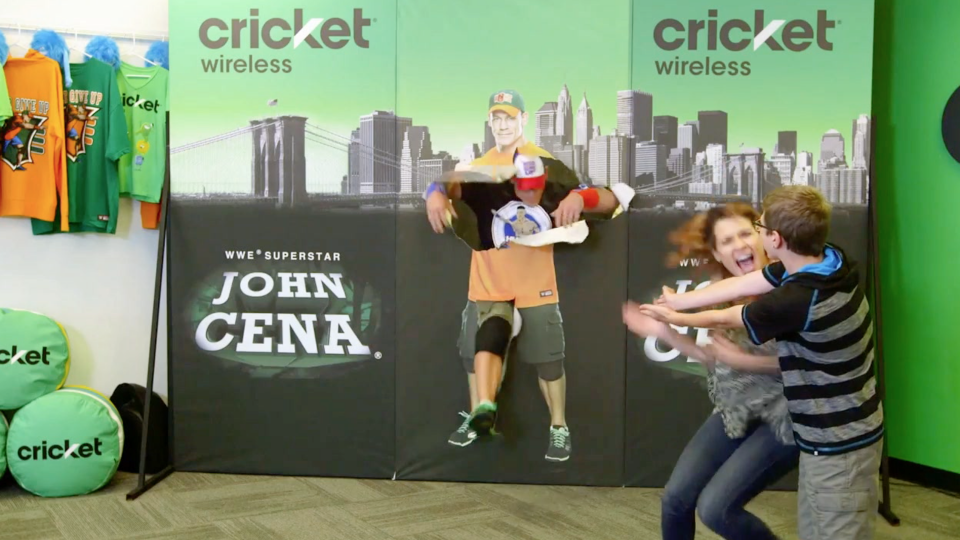 The "Unexpected John Cena" meme is the popular go-to meme for explosively jump-scaring your innocent viewers with an epic short montage of the WWE wrestling legend's moves in the ring, a booming announcer and of course, trademark explosions and 3D text.
Super-fans of the wrestler wouldn't have been more surprised if Cena had jumped out of their iPhone screens. But is exactly what happened in this prank video when the wrestler himself burst through a thin wall during a John Cena fan "tryout" on the set of a Cricket Wireless commercial. Their reactions were priceless.
Watch the commercial in its full awesomeness.