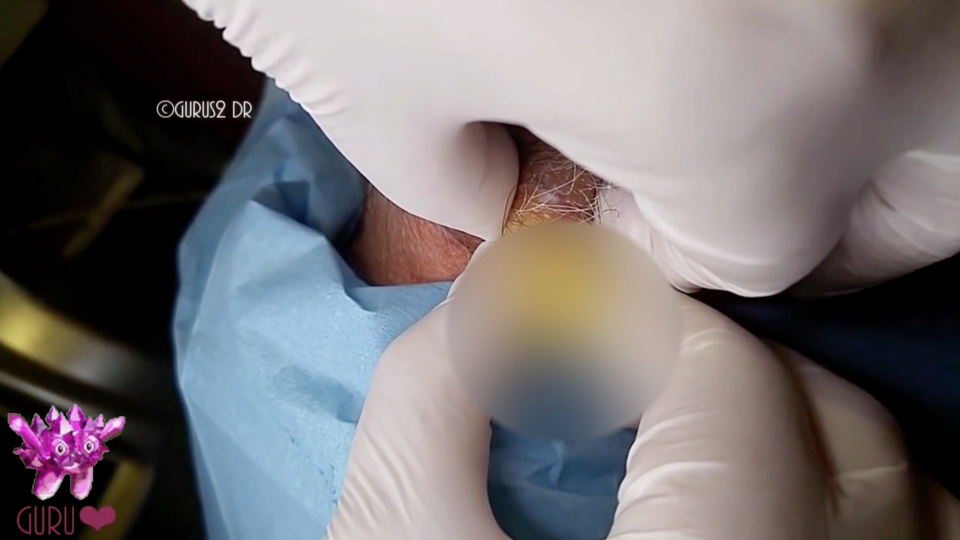 The human body is a beautiful machine. But sometimes, it can go very, very wrong. Like not common-cold-wrong or pimple-wrong. Think SEBACEOUS CYST wrong.
Thanks to Dr. GuruS2, the whole internet can revel in this uncensored, neon-yellow string-cheese-pus gorefest that you can watch below. After the first big squeeze, it must be all out, right? It actually takes more than two more tries before the last pocket of yellow pus comes squelching out of this poor man's head.
Surprisingly enough, the cyst itself is harmless--a buildup of dead skin and oil--although it can cause complications when it becomes infected.