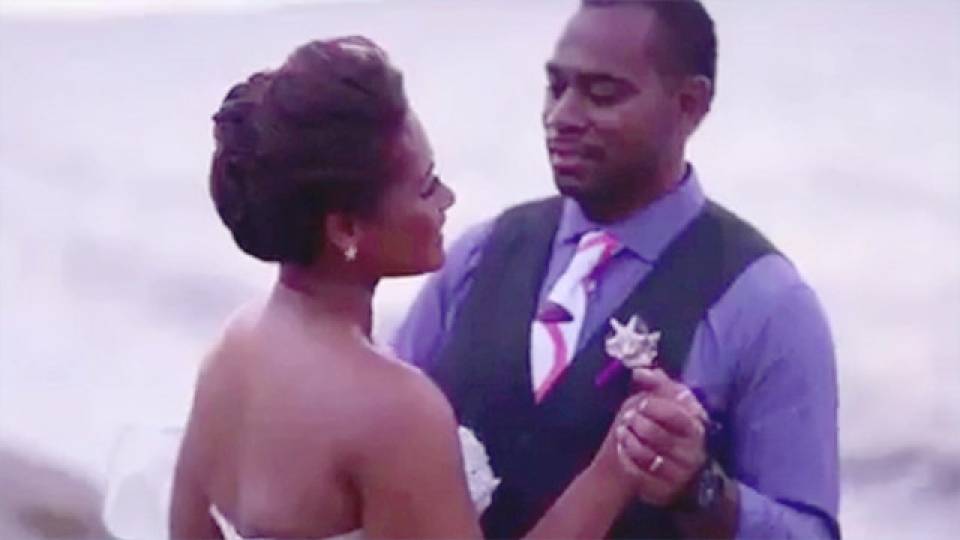 Tevita and Galuoko Secivo's love story is the stuff of fairy tales. Because both were Fijian commercial pilots, they enjoyed an adventurous "international" life as they crisscrossed the world for 11 long years and raised a family together.
Then came the grim leukemia diagnosis that changed everything.
As their family coped with the rough news, Tevita and Galuoko say they fell in love all over again with a passion and connection that rivaled their first "honeymoon stage." With no promise of tomorrow, the two learned to treasure every moment together, leading Galuoko to create a Facebook photo album to forever preserve memories of their love. When Tevita passed away on the first anniversary of their marriage rededication in 2015, Galuoko reached out to local Fijian artists Elena Baravilala and Pauliasi to record a special song in her husband's memory.
You don't even have to personally know these two to be touched by Tevita's beautiful requiem.
Artists: Elena + Pauliasi
Music Producer: Ozlam
Song Writer: Elena Baravilala
Music Video Producer: Galuoko Secivo