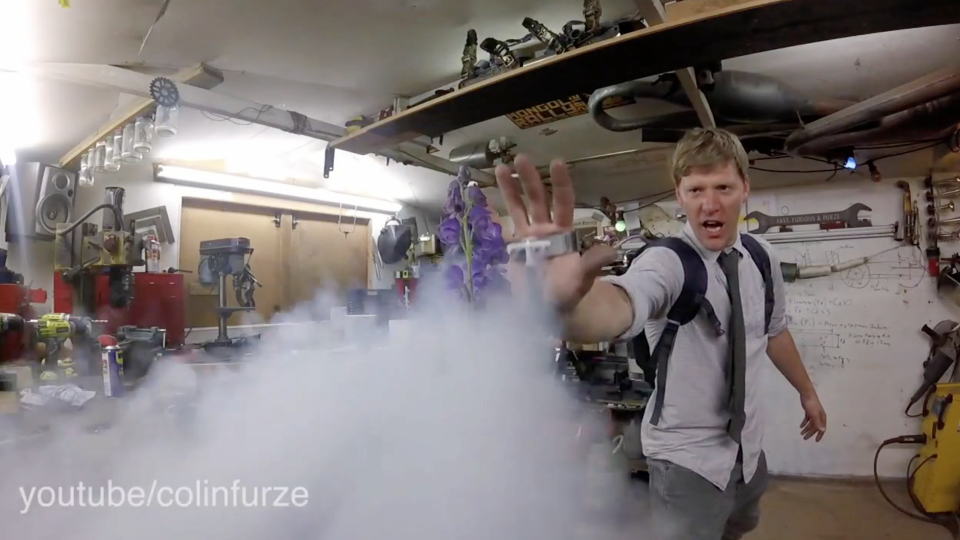 Everyone knows ice has always been one of the coolest superpowers or abilities, whether it's in the hands of ridiculously corny Mr. Freeze (Batman & Robin, 1997), the White Walkers in the Game of Thrones universe, or Ice Man in X-Men. For years, the closest most of us ever got to these god-like powers was making popsicles in the freezer.
NO LONGER. Now it's REAL, thanks to YouTube tech genius and tinkerer Colin Furze.
In this awesome DIY demo he "weaponizes" liquid nitrogen via a Ghostbusters-esque backpack of liquid nitrogen he shoots through wrist blasters to coat freeze flowers and an unfortunate mannequin head. Heck, he'll never have to buy ice cream again!
Colin will even help you make one yourself--he's made a how-to video that explains how he built this awesome superhero gadget. See it below!