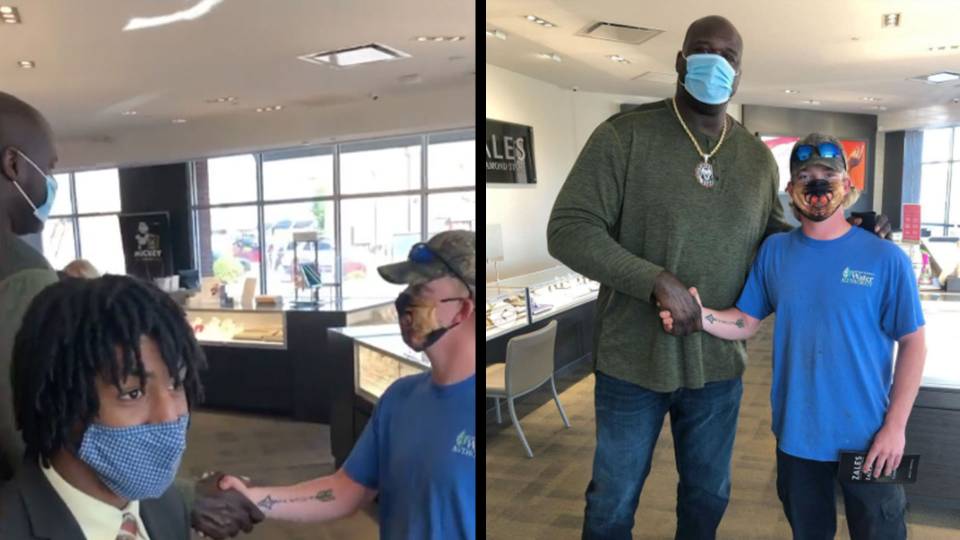 Shaquille O'Neal was in a Zales when he overheard a timid young man talking about putting an engagement ring on a layaway plan. It turns out that the man was in the right place at the right time! The former NBA-star-turned-sports-analyst didn't hesitate to cut in and insist that he pay off the ring for the man. His act of kindness was caught on video and shared on Instagram.
This isn't the first time Shaq has paid it forward. In the talk show "House of Highlights," he revealed that giving back is something he does every day, saying "Whenever I leave the house I just try to do a good deed."
Shaq's heart of gold is truly something to be admired!