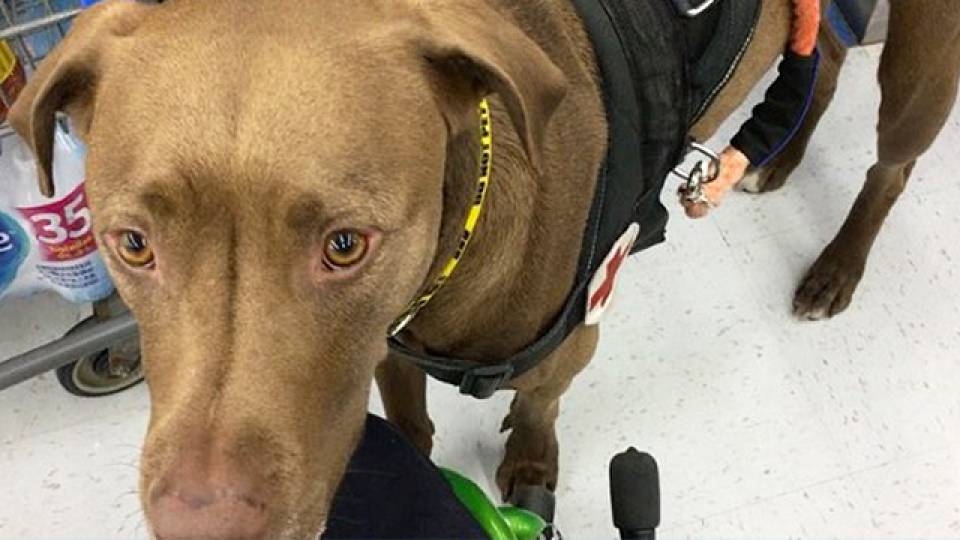 Animals can be very sensitive to human emotions and pain. In fact, many are trained to help in times of crisis, like service dog and cutie Colt. Colt helps Janaye who suffered from a traumatic brain injury. Once a very active person, she needs constant help to accomplish daily tasks. In this video, a smart Colt helps bring medicine directly to Janaye.
While recently at the grocery store, Colt helped pick up Janaye's credit card and look for signs of a seizure which can happen often.
While Colt has been a huge help for years, but the work is starting to take a toll on him. One of Janaye's friends started a GoFundMe page to help raise money to purchase a SmartDrive, a wheelchair device, which will allow Colt to focus more on possible seizures occuring. To help out or learn more information, click here.