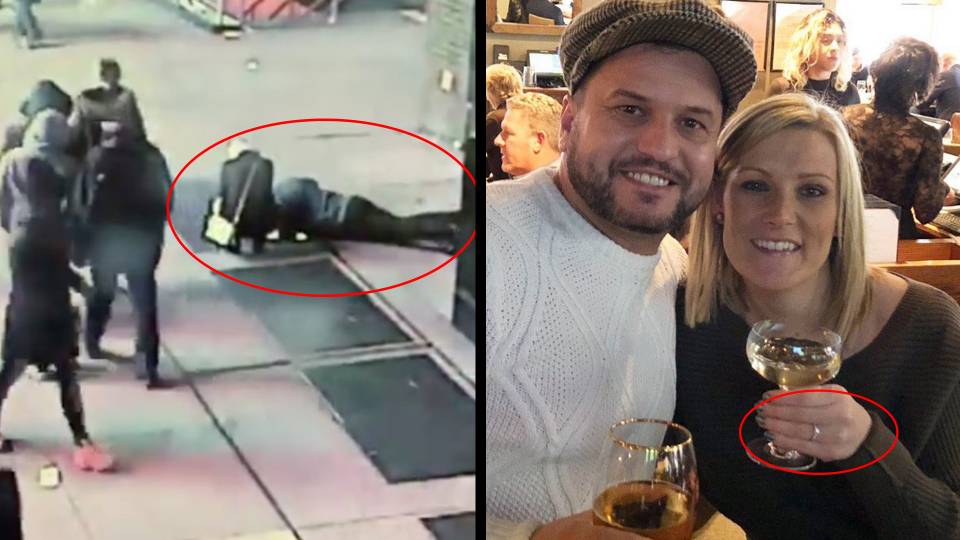 Ah, the power of social media! When a couple thought all hope was lost, the internet and the New York Police Department stepped in to help. It all started when John Drennan proposed to girlfriend Daniella at Central Park. The happy couple visiting from the UK decided to walk through Times Square afterward when the ring slipped off and into a sidewalk grate, according to ABC News.
WANTED for dropping his fiancée's ring in @TimesSquareNYC!
She said Yes - but he was so excited that he dropped the ring in a grate. Our @NYPDSpecialops officers rescued it & would like to return it to the happy couple. Help us find them? call 800-577-TIPS @NYPDTIPS @NYPDMTN pic.twitter.com/tPWg8OE0MQ

— NYPD NEWS (@NYPDnews) December 1, 2018
The shocked couple tried to look for it but were unable to reach it. Luckily, the NYPD saw the surveillance video and were eventually able to locate the ring after a full day of trying!
Where the ring was found!! pic.twitter.com/KiCandv7HJ

— NYPD DCPI (@NYPDDCPI) December 2, 2018
They also launched a full social media search to locate the couple.
We still haven't found our "almost engaged" couple WANTED for dropping their ring in Times Square. Here are some more photos, does anyone recognize them? For a fairy-tale ending, call 800-577-TIPS or DM @NYPDTips. pic.twitter.com/c2bkJqd7q8

— NYPD NEWS (@NYPDnews) December 2, 2018
Finally, the happy pair was found!
Thank you, Twitter. Case closed!

Love,
John, Daniella, and the NYPD. pic.twitter.com/G7eB1Ds7vP

— NYPD NEWS (@NYPDnews) December 2, 2018
Gents,
I cannot thank you enough, although I will try... A few cold beers when we come back to NYC!
We are completely overwhelmed and you will definitely get a mention at our wedding!
Thank you again!

— John Drennan (@JohnDre65683261) December 2, 2018
Thanks again to everyone for the hard work, especially the NYPD! It's always nice to see such a heartwarming story brightening up everyone's day.
The couple that lost their engagement ring in Time Square on Friday night has been found. A special thank you to #NYPD ESU Det. Bucchignano & Glacken for their extra effort, they returned the next morning & were able to recover the in a subway grading. Congrats & Best of Luck! pic.twitter.com/ShUnJTYuB9

— NYPD Special Ops (@NYPDSpecialops) December 2, 2018