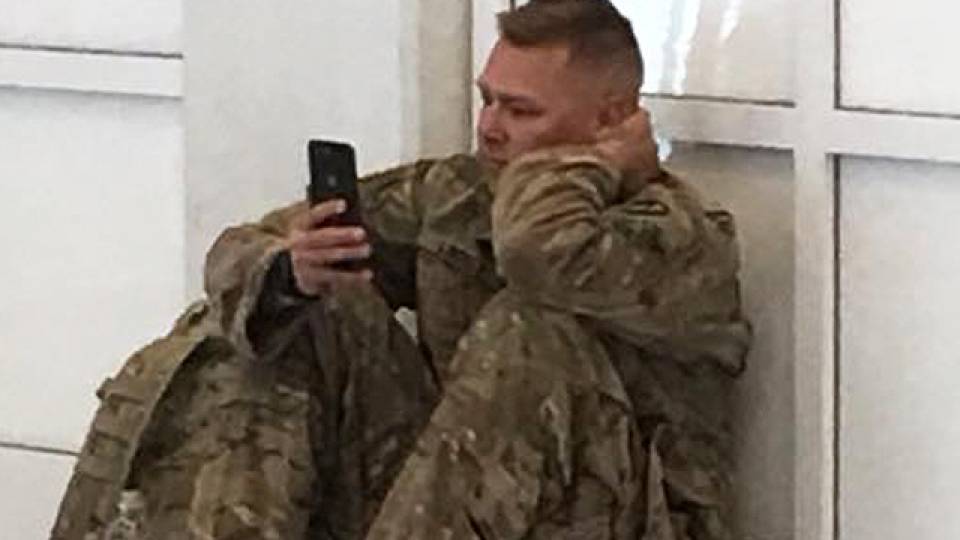 When Brooks Lindsey's flight got delayed, he didn't know what he was going to do. The soldier was rushing back home to Mississippi for the birth of his first child and couldn't think of missing it. Luckily, his mom FaceTimed him as his wife Haley was in labor, and Brooks was able to get a glimpse of little Millie's birth. Curious passengers captured his expressions and video as he took in what was happening before his eyes.
The event even garnered Chris Pratt's attention who shared the story on his Twitter account.
I know that look. Congrats Lindsey family. Thank you for all you do. https://t.co/c3vqN3ygPy

— chris pratt (@prattprattpratt) May 7, 2018
Brooks says his delayed flight was actually for the best, as he would have missed the birth completely had he been in the air, according to WLBT. Congratulations Lindsey family!