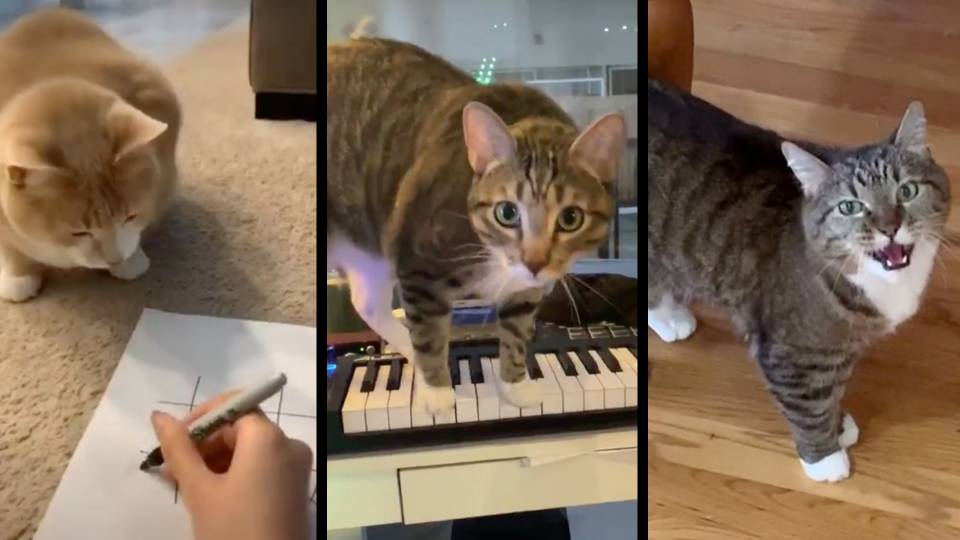 Many people have been staying inside lately, which means getting to spend more time with their cats! Tic tac toe, anyone?
"how's self quarantine going?" #QuarantineCats #QuarantineLife pic.twitter.com/dwDLnt1Rs9

— Animals Being Jerks (@MeanAnimals) March 16, 2020
It looks like some people are using this time to make some beautiful music with their pets. Jamming out with a cat doesn't seem like a bad way to spend time to us.
In the studio with my #QuarantineCats & this thiccc boi is straight slaying it on the keys pic.twitter.com/KfirGuwENm

— ʟᴜᴄᴀ ʟᴜsʜ (@LUCALUSH) March 17, 2020
Not everyone's furry friends are happy about their owners spending so much time at home, though! This sassy cat is definitely letting its human know how it feels about the situation.
Whether they're being sweet or they have a little attitude, cats certainly make life at home more interesting!