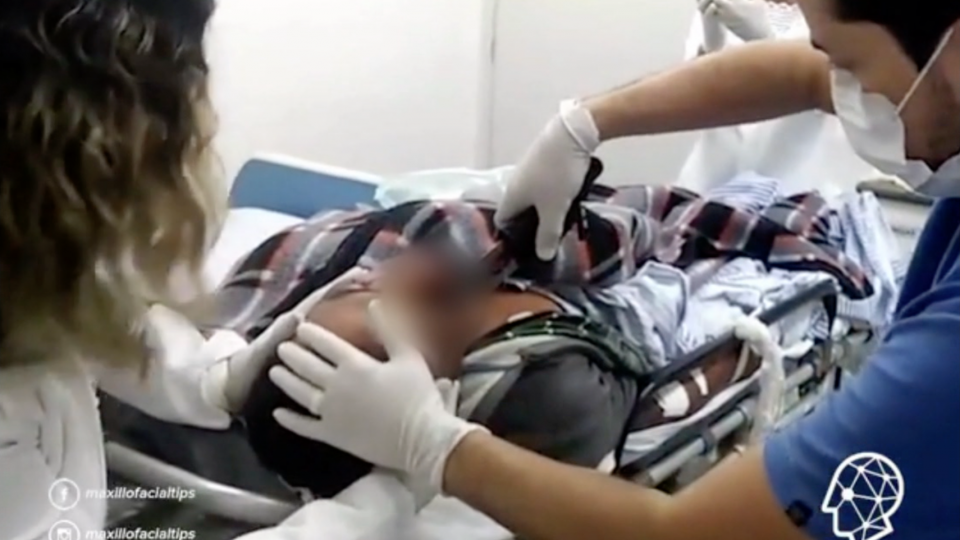 If it's so gross, why can't we look away?
After he was treated for a serious gunshot wound a few years ago at this same Brazilian hospital, this patient's BACK... with an 8-inch knife stabbed through his nose and lodged in his skull. Miraculously, surgeons were up to the challenge and after a big pull, the butter knife-turned vicious shiv slides out of this uniquely stomach-turning injury.
Here's the full, uncensored procedure in all its glory. WARNING: Graphic content ahead.