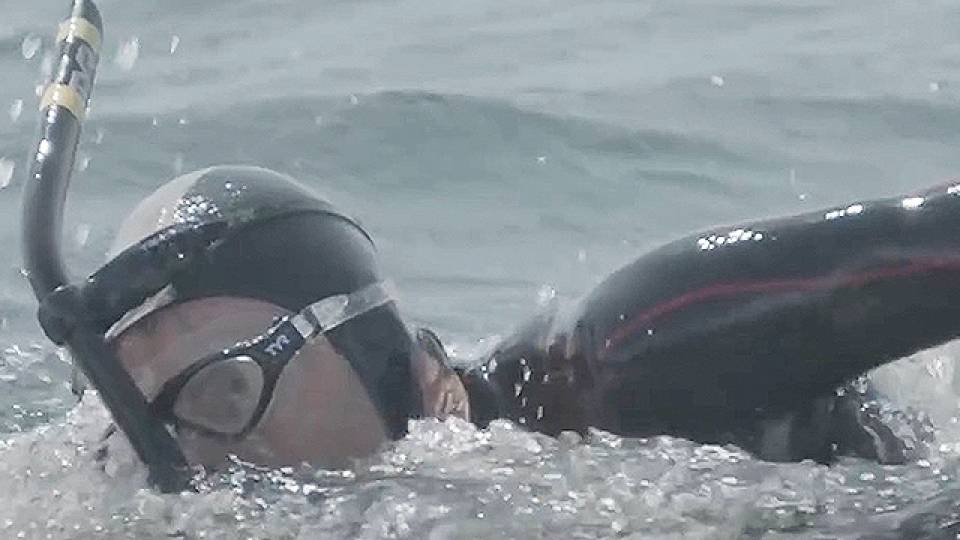 Imagine swimming for eight hours a day for six straight months. That's what 51-year-old Benoit Lecomte is planning to do, setting off on an epic journey from Chōshi, Japan to San Francisco, California.
More than six years of preparations have lead to this moment. Finally really to start my swim across the Pacific Ocean. #theswim #benlecomtetheswim watch the live stream of my departure on @Seeker Facebook. @Discovery pic.twitter.com/TPJlz4tbEY

— Ben Lecomte (@BenLecomteSwim) June 4, 2018
After each day's swim, Lecomte does get to recover on a nearby yacht, staffed with a support crew and researchers. The next day, he's dropped off at the same spot he stopped swimming the day before, according to CNN.
Seeker breaks down Lecomte's physical and mental preparation for the expedition.
The almost 6,000 mile swim takes him through the "Great Pacific Garbage Patch," or the swirling pile of trash in the ocean that's three times the size of France, according to CNN. Part of Lecomte's motivation for the swim is to raise awareness about plastic pollution.
Thanks @leonardodicaprio for sharing my story. I'm so thankful for the opportunity to use my passion for swimming as a platform to raise awareness for such an important issue. @seeker @discoverychannel #theswim #BenLecomte pic.twitter.com/19L8zlNnIF

— Ben Lecomte (@BenLecomteSwim) June 5, 2018
Lecomte has been training for this event for four years. In 1998, he was the first person to swim across the Atlantic Ocean without a kickboard.
Track Lecomete's live progress every day here and get more information on The Longest Swim website.