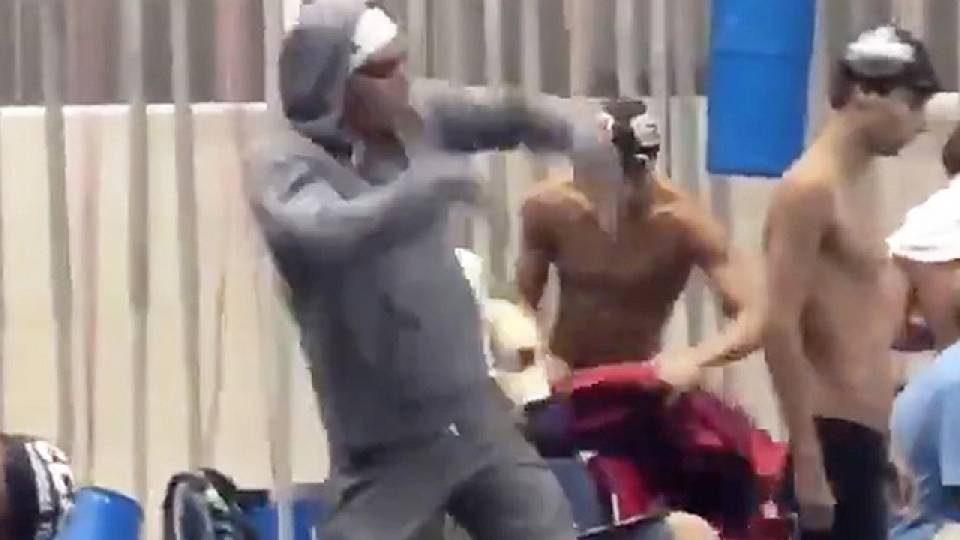 We've seen some interesting pre race rituals — no one can forget Michael Phelps' intense stare during the Summer Games in 2016!
There's finally a #PhelpsFace gif and I've never been more pleased with the internet. pic.twitter.com/cFnvuMMBus

— Nikki (@nicvor84) August 11, 2016
Hey, whatever helps you get into the right mindset to win and give it your all, we totally support, and Christian Strycker is doing just that! The University of Alabama swimmer is a huge Beyoncé fan and recently shared a video of his very special warm up incorporating some of her famous Coachella moves.
always reppin @Beyonce's coachella masterpiece no matter the place pic.twitter.com/Vvq8F9Qes5

— Christian Strycker (@c_strycker) June 25, 2018
This isn't the first time he's used his idol as inspiration.
Beyoncé, I am looking for a summer job, or even a life-long job, and was wondering if you're hiring. I'm cute and sassy. DM me. #Beyonce #OnTheRunTourII pic.twitter.com/4xlgBxP0Ik

— Christian Strycker (@c_strycker) March 13, 2018
Here's hoping Bey sees this soon and gives Christian a call to be her next backup dancer!