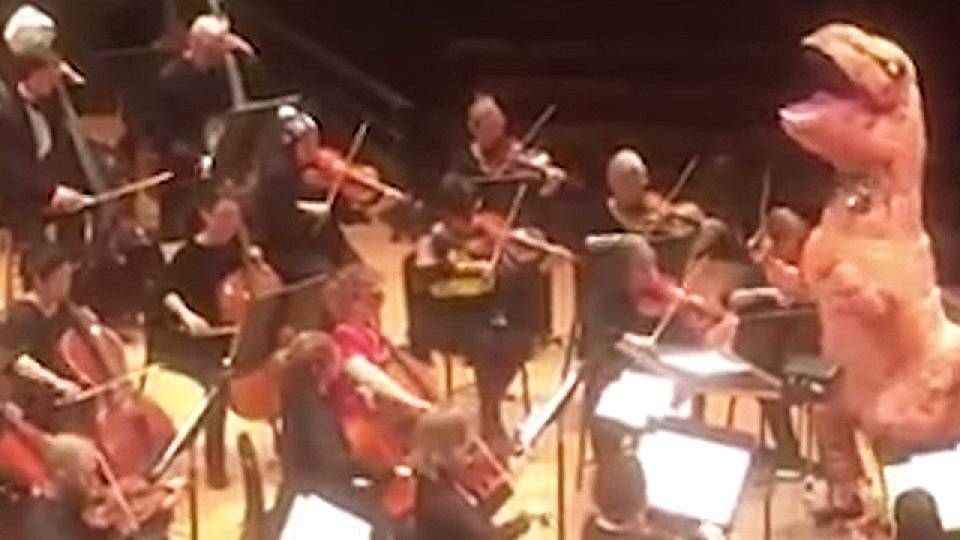 OK, our lives are complete now. Twitter is going crazy over this resurfaced, going viral video from April that shows someone in a T-Rex costume conducting the "Jurassic Park" theme.
My entire life has led to this moment... T-Rex conducting the Jurassic Park theme song. pic.twitter.com/j9BtCwmPKY

— Ailyn Marie (@TheLeanMarie) January 3, 2018
It took place at Comic Con in Denver performed by the Colorado Symphony, but we need an encore immediately!