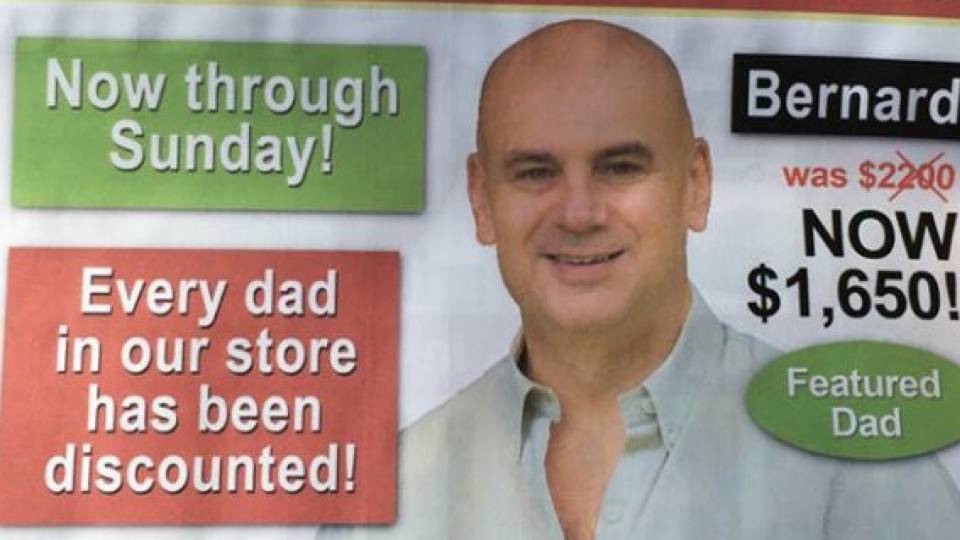 Frisco's Dad Source is having a Father's Day blowout!
If you're tired of your old dad, don't worry! You can now trade him in for a bargain. They have the best selection of dads and dad accessories in town.
Obvious Plant did a hilariously perfect job parodying those obnoxious car sale ads with this one. Dad's going to love this one...