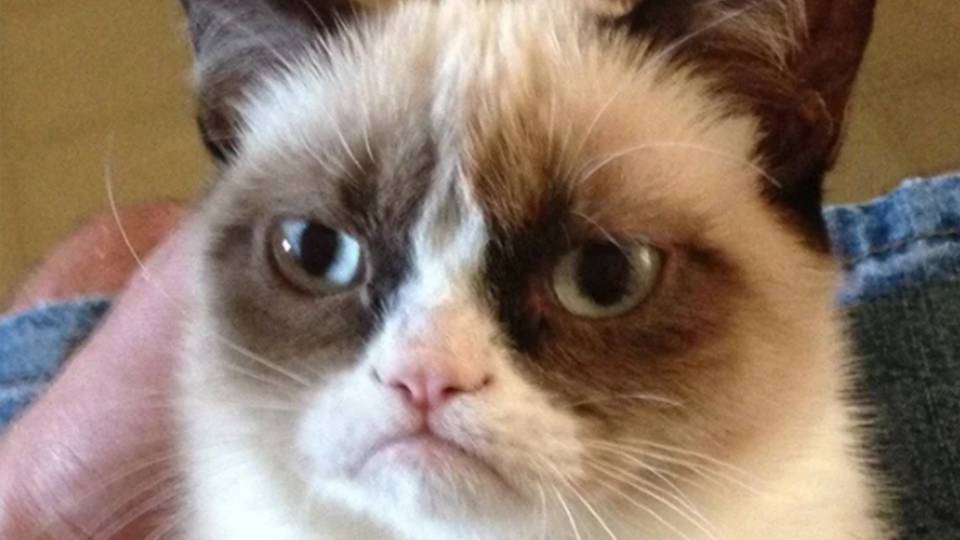 It's a sad day for the internet, as we've learned of the passing of Tardar Sauce, otherwise known as Grumpy Cat. The announcement was posted across social media channels with the caption, "Some days are grumpier than others..."
Some days are grumpier than others... pic.twitter.com/ws209VWl97

— Grumpy Cat (@RealGrumpyCat) May 17, 2019
Tardar Sauce died of complications from a urinary tract infection at age 7. But what a wild 7 years they were.
Tardar Sauce's "grumpy" appearance launched her into viral stardom back in 2012 after her owner's brother posted her photo to Reddit with the caption, "Meet grumpy cat."
Meet grumpy cat from r/pics
Since then, Grumpy Cat became an unstoppable force. She landed book deals, a TV movie, became the spokescat for Friskies, and even had several appearances here on RightThisMinute, including an exclusive Skype interview, which you can watch below.
At the time of her death, Grumpy Cat had 1.5 million Twitter followers, 2.4 million Instagram followers, and 8.5 million Facebook likes.
Although Grumpy Cat was always grumpy, she never failed to make us smile. She will be missed.