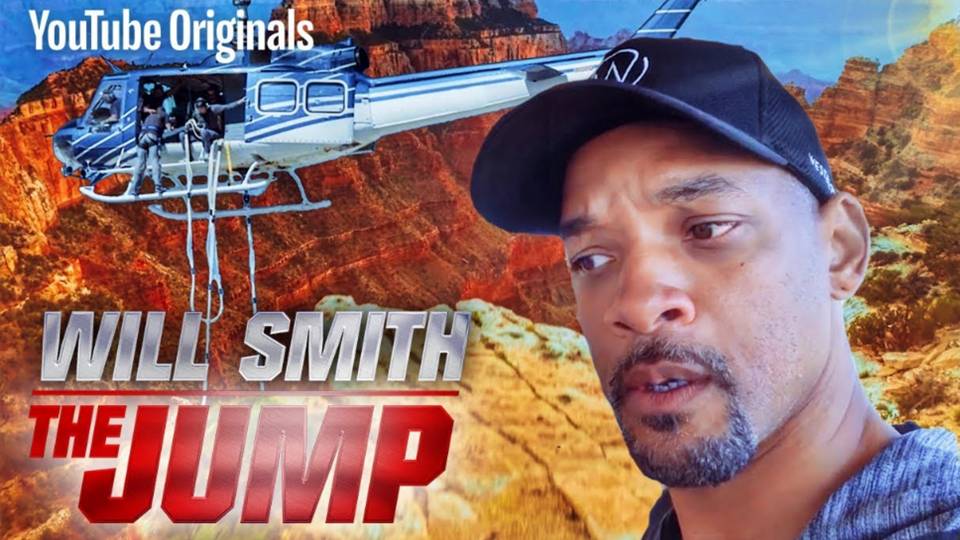 It's Will Smith's 50th birthday and to celebrate, he decided to bungee jump out of a helicopter over the Grand Canyon. The jump was filmed live and broadcasted on Will's YouTube channel.
In case you haven't heard, the guys from Yes Theory challenged Will Smith back in February to bungee jump out of a helicopter. He responded by accepting the challenge, but under three conditions: One, they do it for charity. Two, they do it after he finishes shooting his movie. And three, they do it over the Grand Canyon.
We've been following the saga since Will accepted the challenge in March. They've been planning the stunt for months, and it all started to feel a little more real when Yes Theory was finally able to meet Will for the first time in July.
Then in August, they added another surprise: one lucky fan would be able to join in on the festivities. They partnered with Omaze, Global Citizen and YouTube to raise money for Education Cannot Wait. With a donation, your name would be entered into a drawing for a chance to hang out with the Fresh Prince himself on his birthday as he completes the challenge.
The stunt has been in the planning stages for months, and now that it's finally here we are stoked. Happy birthday, Will, and good luck!