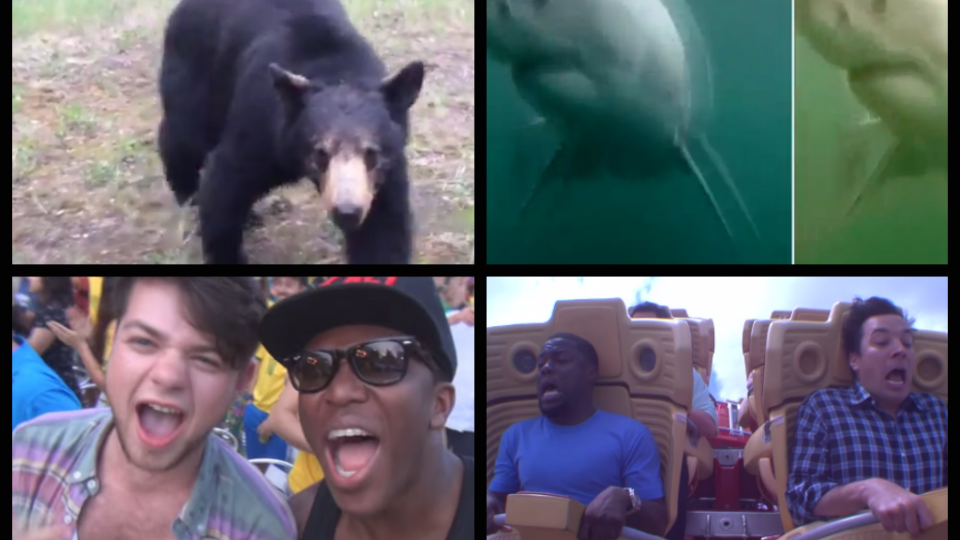 Between Father's Day, the World Cup, and Jimmy Fallon, there was no shortage of great online content this week. OK Go also came out with a new music video, and in true OK Go fashion, it inspired both musicians and filmmakers alike.
Additionally, in this week's round-up of viral videos, you'll find an interesting "Would You Rather" scenario; Would you rather be chased by a bear, swim with a shark, or talk to your daughter about her first period? We'll let you decide.
1. First Moon Party
Pin the Pad on the Period, Uterus piñatas, and a Vagician? This mom sure knows how to throw a Period Party.
2. Pawzing Workout
This video might actually be an ad for this bear's new personal training business...
3. OK Go - "The Writing's on the Wall"
If you like this video, take a minute to watch the behind-the-scenes video on how they made it. It'll blow your mind.
4. Guardians of the Galaxy - UK Trailer
ProTip: If you release a movie trailer and it gets ridiculed, release a similar trailer in the UK and suddenly everyone will love it.
5. A 'Happy Father's Day' from CoverGirl
CoverGirl wins the most viral Father's Day video, bringing everyone who has a dad (yes, that means everyone) to tears by listening to proud fathers brag about their daughters.
6. Experience the World Cup
After taking this tour of the World Cup experience, you'll practically speak Portuguese.
7. Shark Attack Fakeout
If the saying, "fool me once, shame on you, fool me twice, shame on me" holds any water, this man has shamed the whole Internet.
8. Kevin Hart's Roller Coaster Ride with Jimmy Fallon
We've never seen someone so sad that they get to ride the roller coaster twice without waiting in line.
What was your favorite?