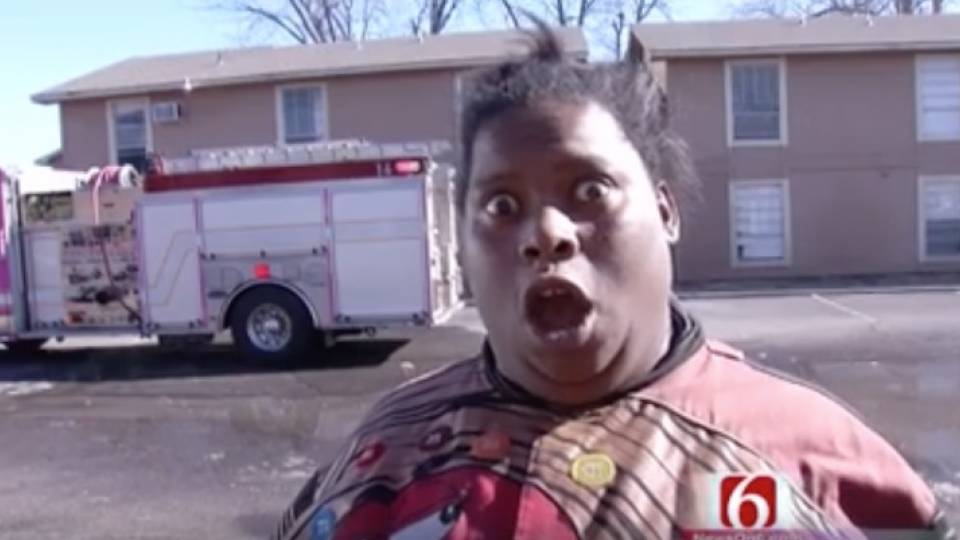 "Ah man, the building is on fire!" Sweet Brown meet Michelle Dobyne, the newest woman to turn a news interview about a fire into Internet stardom. Dobyne's description of escaping the apartment fire is... Well it's hilarious! We got all the time in the world to replay this one over and over again. Take it away Michelle!
Casa Linda Apartments interview

You never know who you will run into covering the news of the day. News On 6 photojournalist Ethan Pierce met a lady named Michelle Dobyne this morning. Her description of a fire at the Casa Linda Apartments...is incredible.

Posted by Charlie Hannema News On 6 on Sunday, January 10, 2016
Ah man, the remix is on fire!