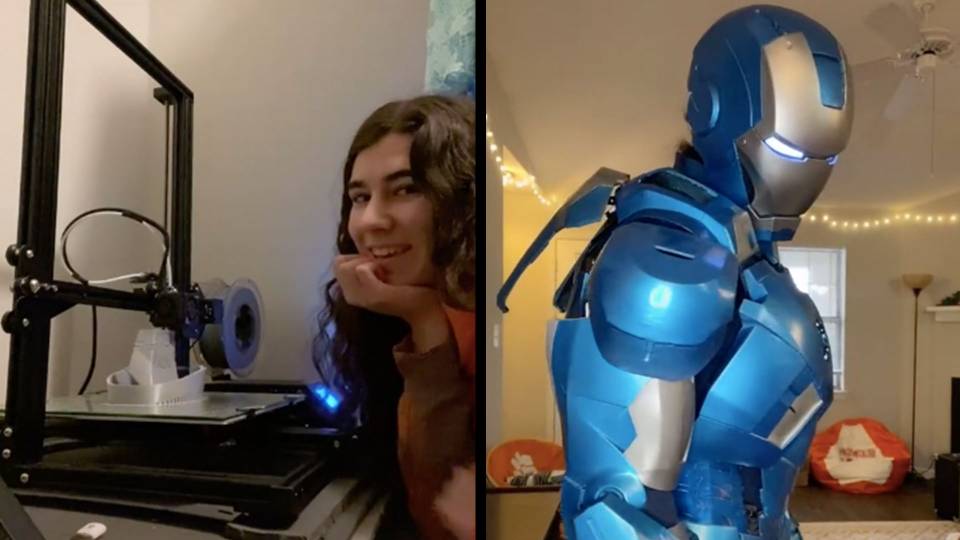 Superheros aren't just in the movies anymore; one recent mechanical engineering graduate brought her favorite superhero to life. Channeling her inner Tony Stark, Emily the Engineer created her very own mechanical Iron Man suit. The suit looks straight out of an "Avengers" movie.
The suit has many intricate pieces that move just like the real Iron Man suit in the Marvel Cinematic Universe. It has a helment that opens up to reveal Emily's face, a moving arm cannon, moving back pieces, lights, and more!
She's worked hard for many years to improve her technique, sharing her old suit and progress with her followers on TikTok. Emily's hard work has paid off — the suit is amazing! Tony Stark himself would be very impressed.