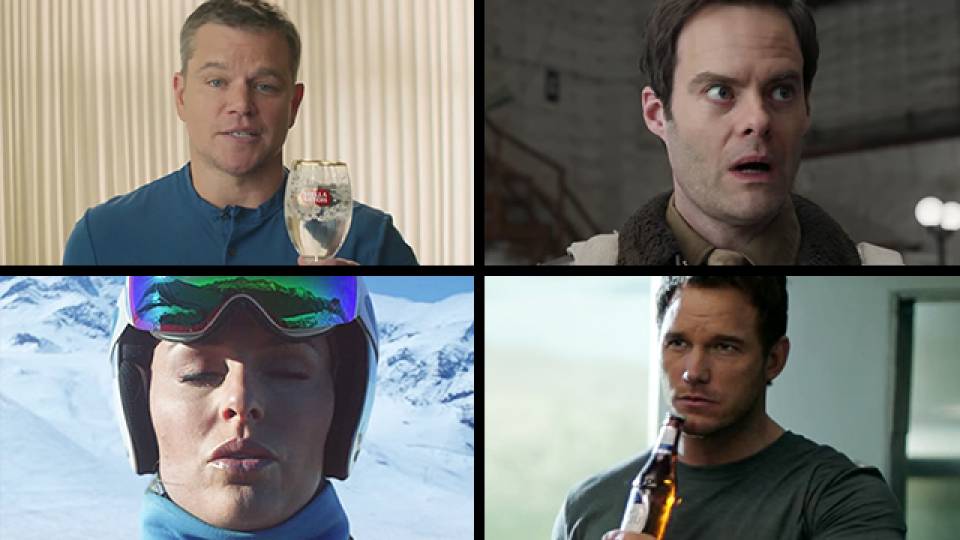 Super Bowl 52 is almost here, and commercials are starting to roll in before the big game. Check back as we update with more ads!
Amazon
What happens when Alexa loses her voice? Call in some famous reinforcements, including Cardi B and Anthony Hopkins.
Budweiser
The beer giant highlights their relief efforts sending water to places facing natural disasters to the tune of "Stand By Me."
Febreze
You don't want your "bleep" to stink on the day of the Big Game!
Kraft
The macaroni and cheese masters are going in a different direction with their first time ad. It will be created on the day of the Super Bowl with fans' photo and video entries on Twitter or Instagram. All you have to do is use the hashtags #FamilyGreatly and #KraftEntry. Learn more information here.
Michelob ULTRA
Chris Pratt takes his shirt off. Need we say more?
NBC Sports
NBC Sports has a variety of commercials featuring athletes from the upcoming Winter Games. Check out snowboarder Chloe Kim and skiers Mikaela Shiffrin and Lindsay Vonn.
Pepsi
The soda brand's taking a trip back through the generations. Look out for footage of past spokespeople Cindy Crawford, Britney Spears and Michael Jackson.
Pringles
Comic Bill Hader shows off the new stackable chip combinations including BBQ pizza.
Skittles
The candy brand is going out there for the big game. They've created a commercial to be shown to only one person, a teenager in California. That's not all, actor David Schwimmer has been popping up in random videos that may be scenes from the actual ad.
Squarespace
Keanu Reeves cries over how easy it is to make a website.
Stella Artois
The beer manufacturers, Water.org and Matt Damon are all teaming up to talk about the importance of clean water.
"The Voice"
The show is back with new judge Kelly Clarkson, and just about everyone you can think of is in this ad!