We could all use some more tacos in our lives, and Jessica Hord has the perfect recipe to help with that. These buffalo cauliflower tacos have tons of flavor, minus the meat. This recipe's making us love tacos even more than we did before!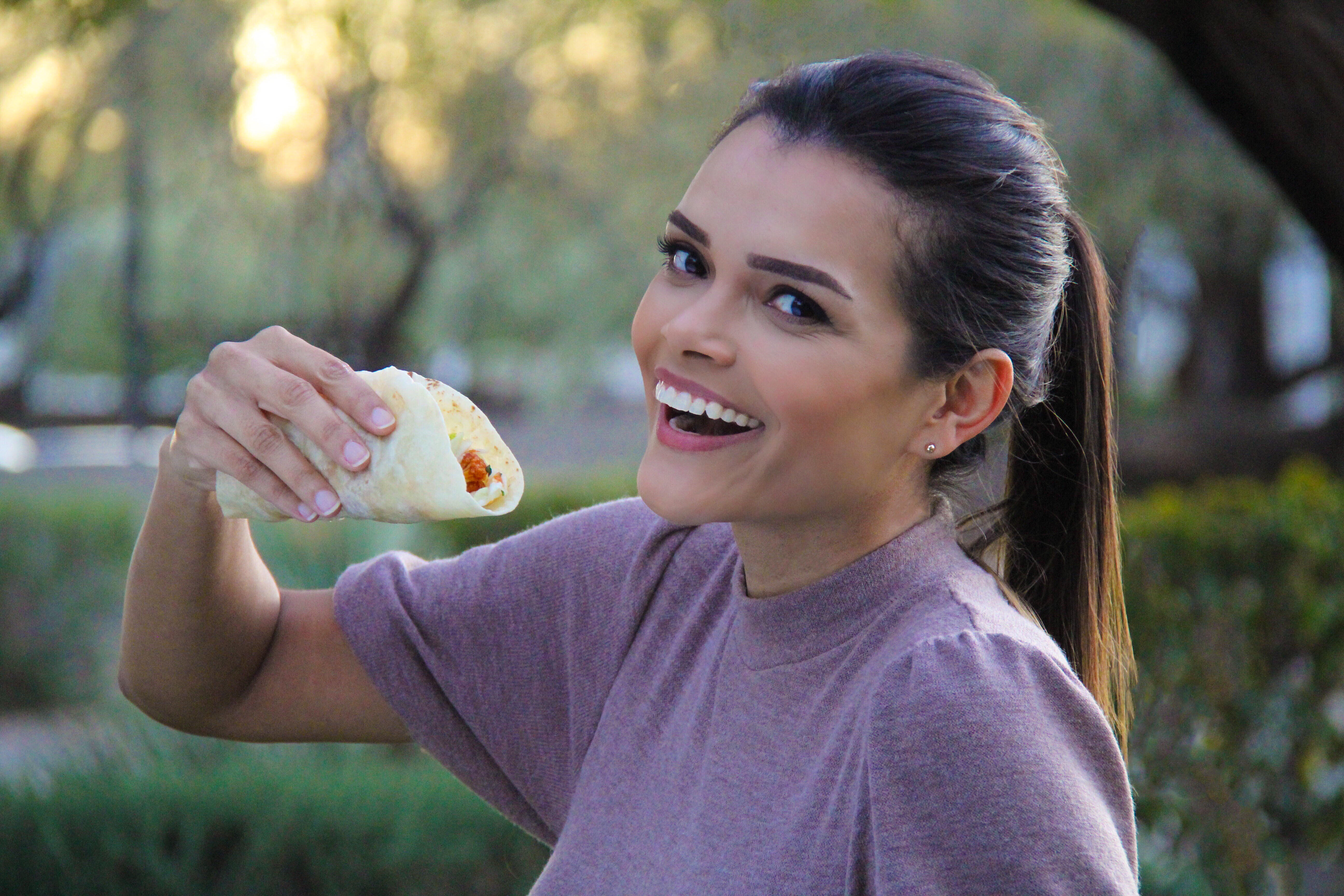 You'll Need:
— 4 cups cauliflower, chopped into bite size pieces
— 4 tsp. olive oil
— 1 tsp. garlic powder
— 1 tsp. chili powder
— Dash of pepper
— 1/4 cup of wing sauce, more for tossing after cooked
Suggested:
— Flour tortillas
— Shredded iceberg lettuce
— Avocado
— Ranch
1. Preheat oven to 425 degrees.
2. Toss chopped cauliflower in olive oil.
3. Toss in garlic powder, chili powder, pepper and 1/4 cup of sauce.
4. Spread evenly on a baking sheet lined with foil and bake for 20 minutes, turning halfway.
5. Take out of the oven and toss in just enough sauce to cover the cauliflower.
6. Assemble tacos. You're done!