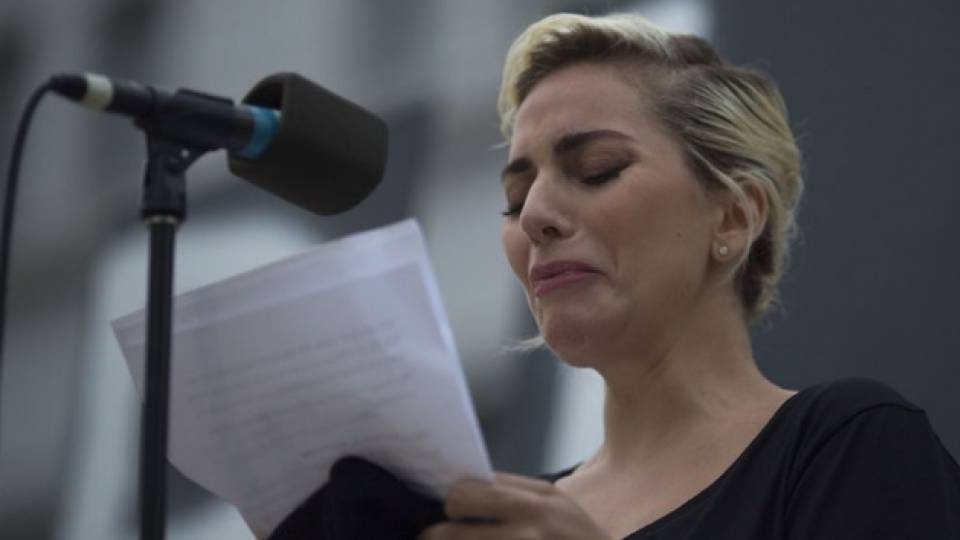 Lady Gaga is joining people across the world to show her support for the victims of the devastating mass shooting recently at a gay nightclub in Orlando, Florida. Earlier this week, the "Til It Happens to You" singer broke down while delivering a speech outside Los Angeles' City Hall.
She said, the community is mourning the loss of these innocent beautiful people. She also added, "I hope you know that myself and so many are your allies…You are not alone, you are not alone." She also read aloud the names of each victim killed during the country's deadliest mass shooting to date. After learning of the events, Lady Gaga took to Twitter to pay tribute to the victims.
We can always count on one another's pain to remind us what strength is all about. #UnitedAsHumans #UnitedAsFriends pic.twitter.com/udBKNuo4km

— Lady Gaga (@ladygaga) June 14, 2016
I pray for all the victims families during this shooting epidemic. That their pain be met with compassion and support from the world.

— Lady Gaga (@ladygaga) June 12, 2016
Stand strong w/ ur pride, it belongs to u. Love is opposite of hate. My sincerest mourning 4 LGBTQ's suffering 2day pic.twitter.com/0n3A143GEg

— Lady Gaga (@ladygaga) June 12, 2016
On June 12th, 49 people were killed at the Pulse nightclub, and dozens of others were injured. Police say multiple people were taken hostage before officers were able to shoot and kill the suspect, Omar Mateen.