Thanksgiving will be here before you know it, and that means it'll be time to enjoy lots of delicious food with the fam. Traditional food is a must, but why not shake things up a bit this year by bringing something new to the table too? Jessica Hord has a savory recipe for pumpkin cheese dip that everyone can snack on before Thanksgiving dinner is served. Of course, it can also be enjoyed any time this fall for those who want some more pumpkin-flavored, cheesy goodness in their lives!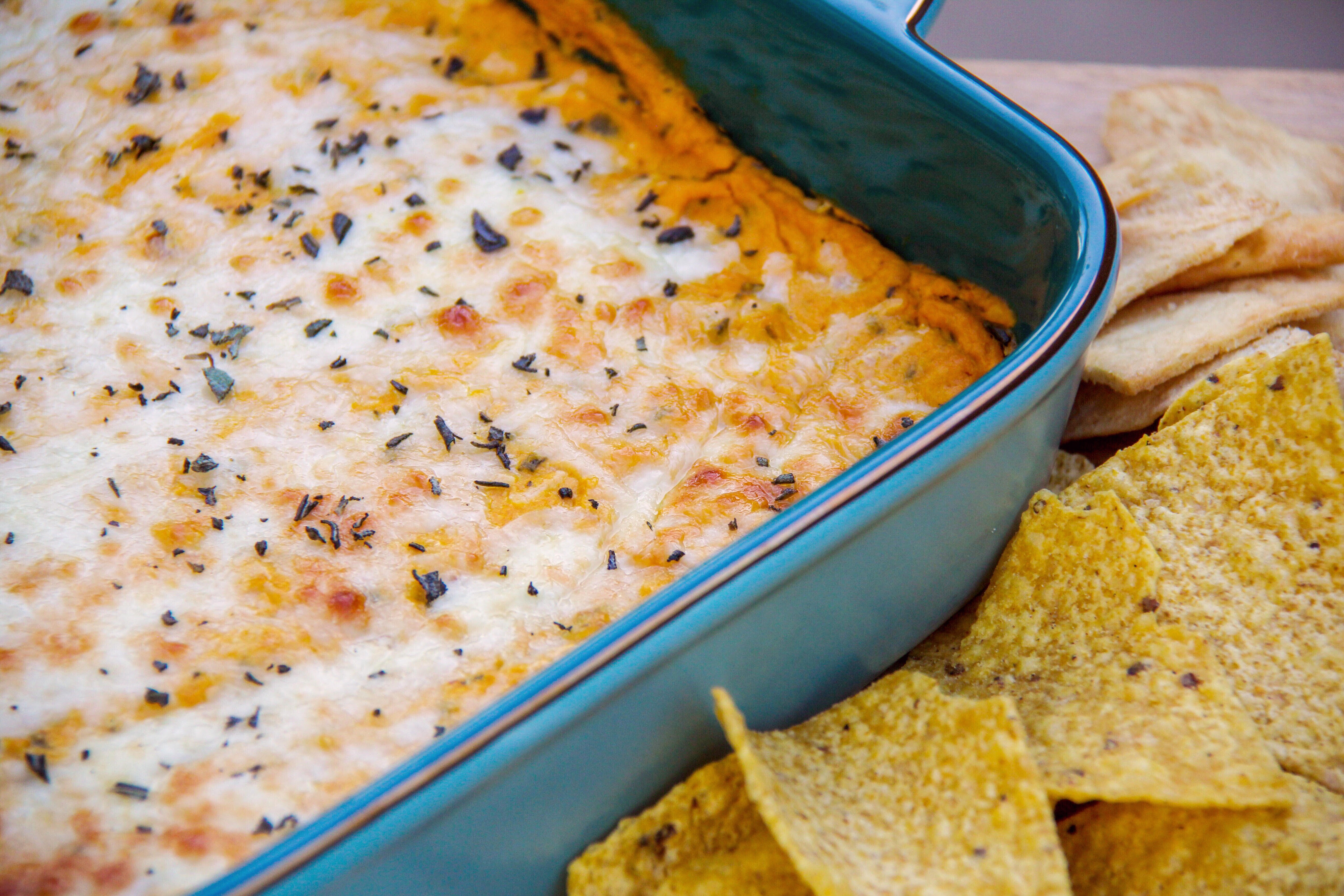 You'll Need:
— 10.5 oz. goat cheese
— 15 oz. pumpkin purée
— 1 1/4 cup mozzarella cheese (divided)
— 7 cloves roasted garlic (Jessica used roasted garlic paste.)
— 2 tsp. fresh thyme, minced
— 2 tsp. fresh rosemary, minced
— 1 tbsp. fresh sage, minced
1. Preheat oven to 375 degrees.
2. Mix together goat cheese, pumpkin, 1/2 cup of mozzarella, garlic, and herbs in a large mixing bowl.
3. Pour mixture into cast iron skillet or baking dish and spread into an even layer. Top with remaining cheese.
4. Bake for 20 minutes or until cheese starts to brown. You're done!