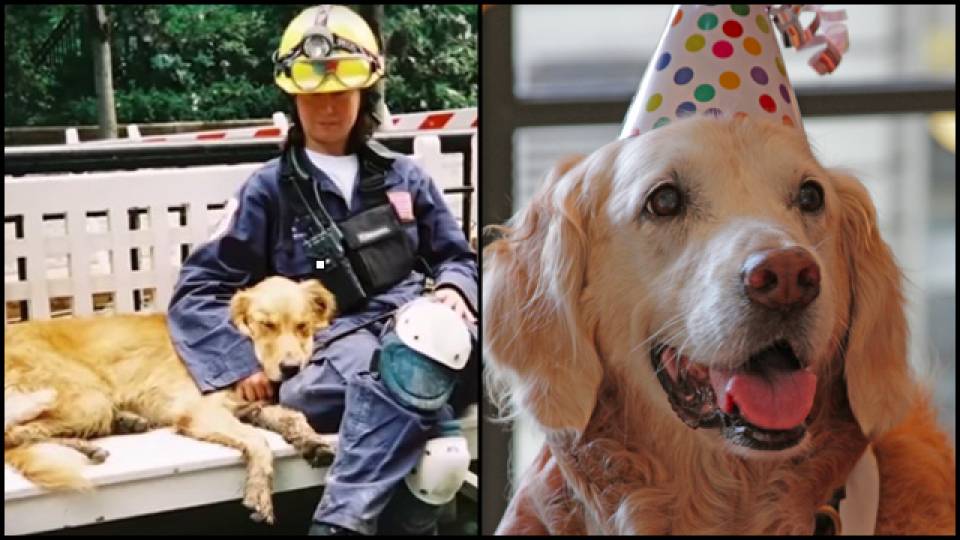 Every dog has its day. It's a proverb that rings true for most, but truest for Bretagne (pronounced Brit-nee), a golden retriever who is celebrating her 16th birthday in New York City.
You see, this is a momentous occasion for Bretagne, who is believed to be the last known living search and rescue dog who worked at Ground Zero following the attacks of 9/11.
After September 11, 2001, relief from all over the country came to assist. Bretagne and her owner, Denise Corliss, came to New York City as members of Texas Task Force 1. It was their first deployment together. A little less than four years later, they assisted with Hurricane Katrina rescue efforts as well.
As the 14th anniversary of 9/11 approached, BarkBox wanted to thank Bretagne for her service and give her the best day of her life.
After a limo ride to 1 Hotel Central Park, Bretagne was designated the hotel's first-ever Pup of Honor. A quick snack in her personal suite, and then it was off to Times Square.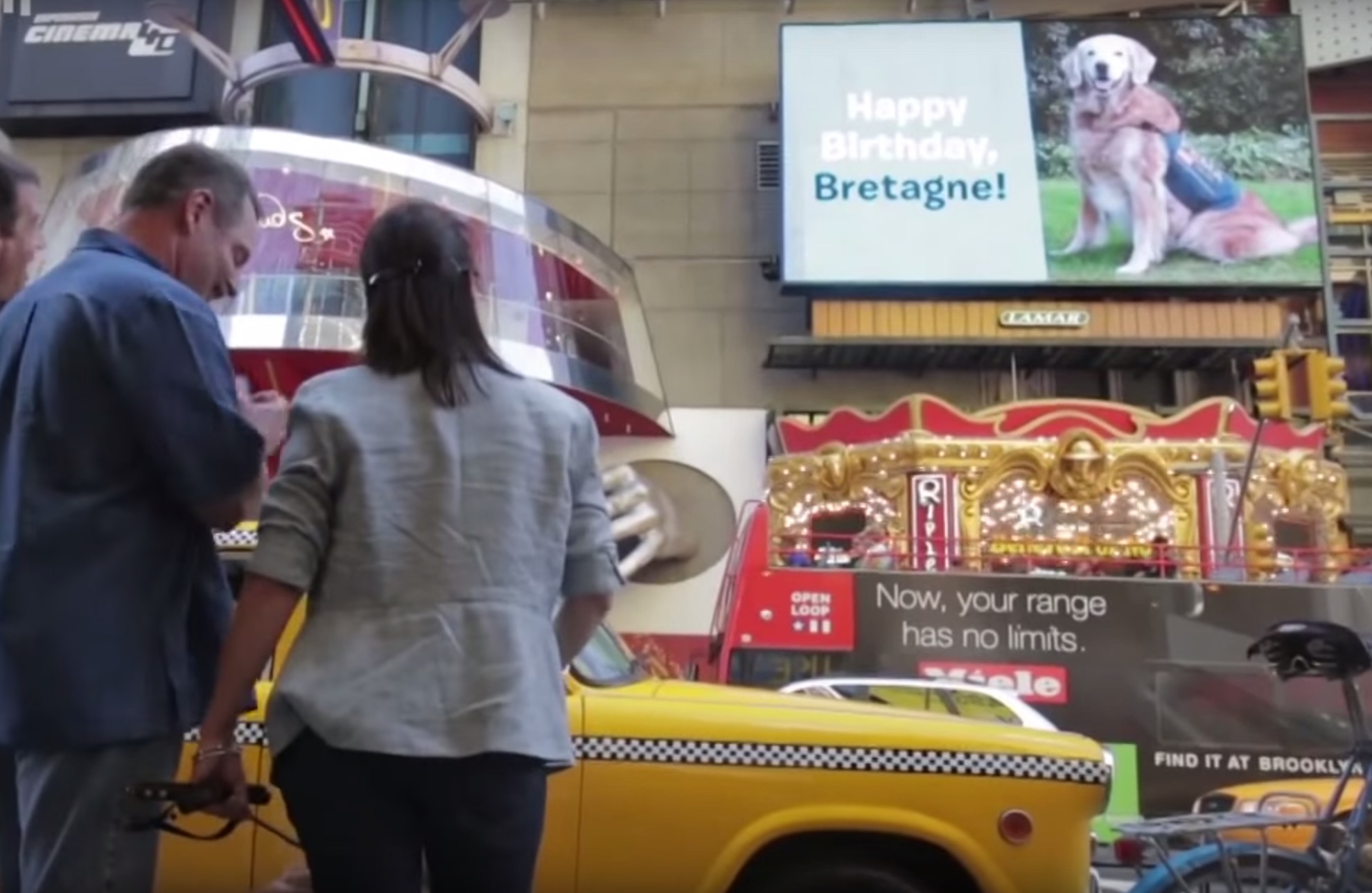 Next up, Bretagne got to enjoy some fun in the park and received the dog version of the key to the city, "the bone to the dog park."
Then one last surprise back at the hotel: A huge birthday party, filled with tons of gifts.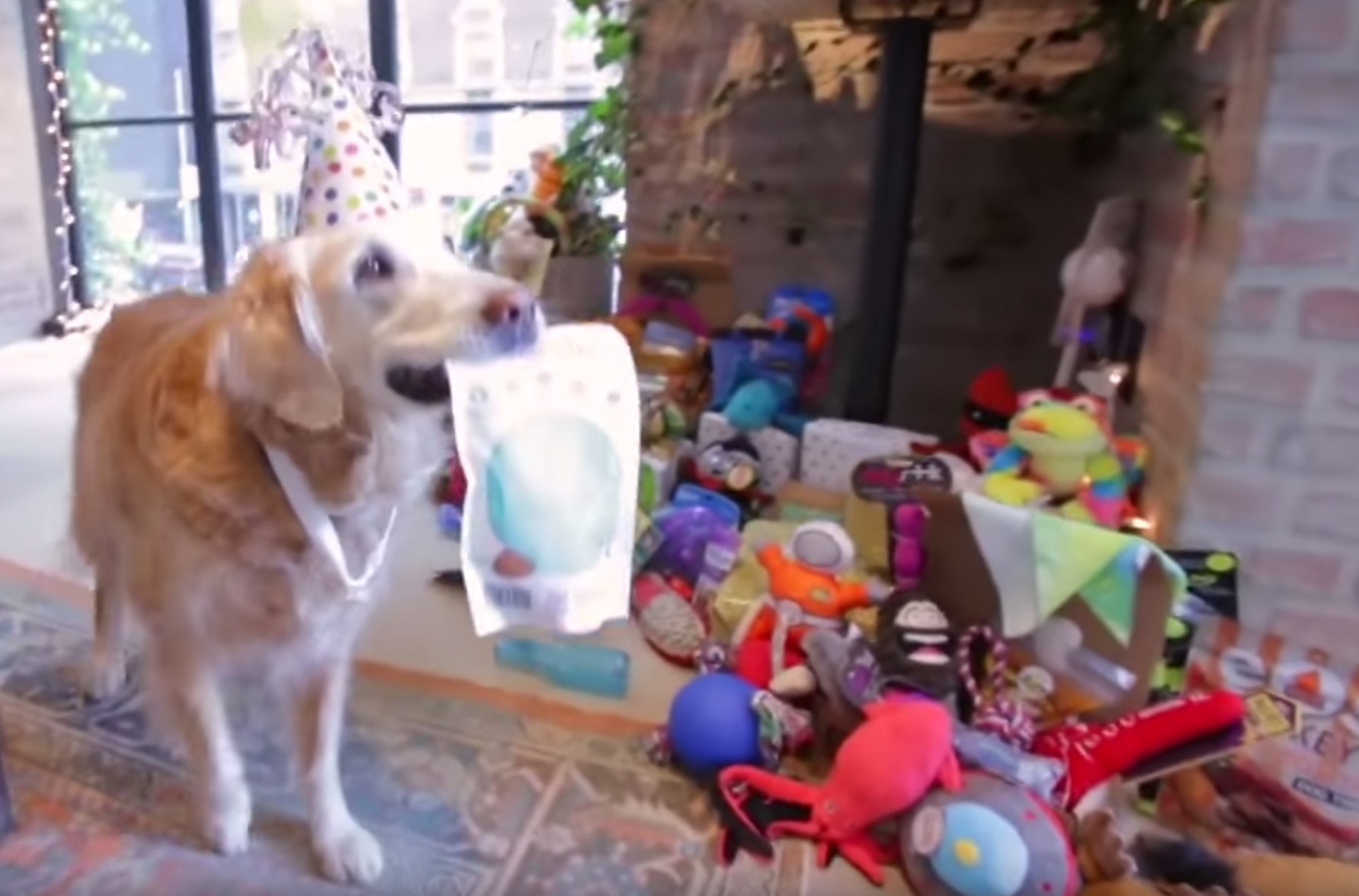 Bretagne and Denise earned a special distinction from The National September 11 Memorial and Museum, and the hotel made a donation to Texas Task Force 1 in Bretagne's honor.
Denise and Bretagne have had a very special bond over the years, and Bretagne has touched the lives of so many people, in so many more ways than she'll ever know.
Here's to you, pup. This day is yours. You've earned it.