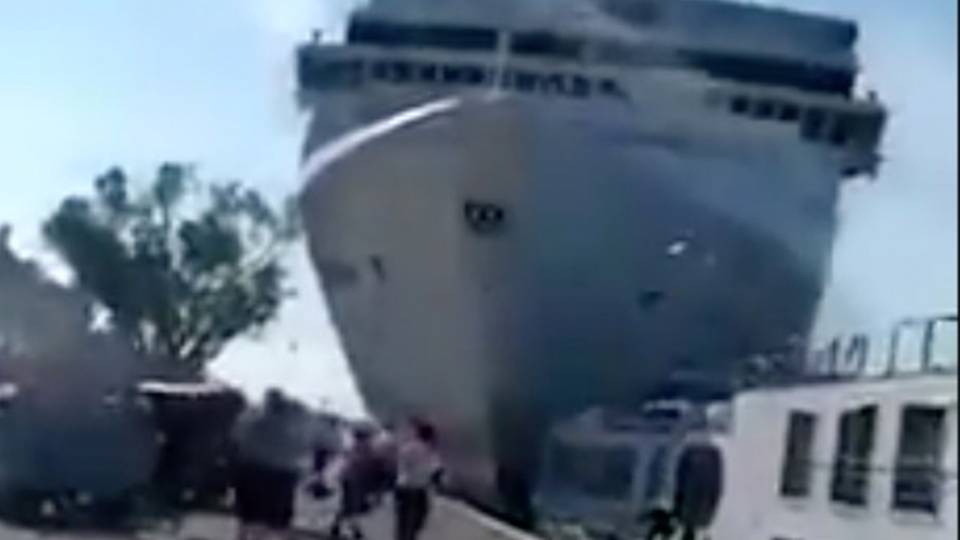 A huge cruise ship in Venice, Italy crashed into a much smaller tourist boat before slamming into the pier. At least four people were injured during the unfortunate accident. Twitter user @SiamolaGente posted footage of panicked people fleeing during the dramatic crash.
Stavolta l'hanno combinata grossa.#Venezia #grandinavi pic.twitter.com/GFyHNGX150

— LAGGENTE (@SiamolaGente) June 2, 2019
The captain said that a mechanical issue made them lose control of the ship while they were trying to dock.
via ViralHog
The collision has made people call for changes that would ban cruise ships from Venice.
via Jukin Media