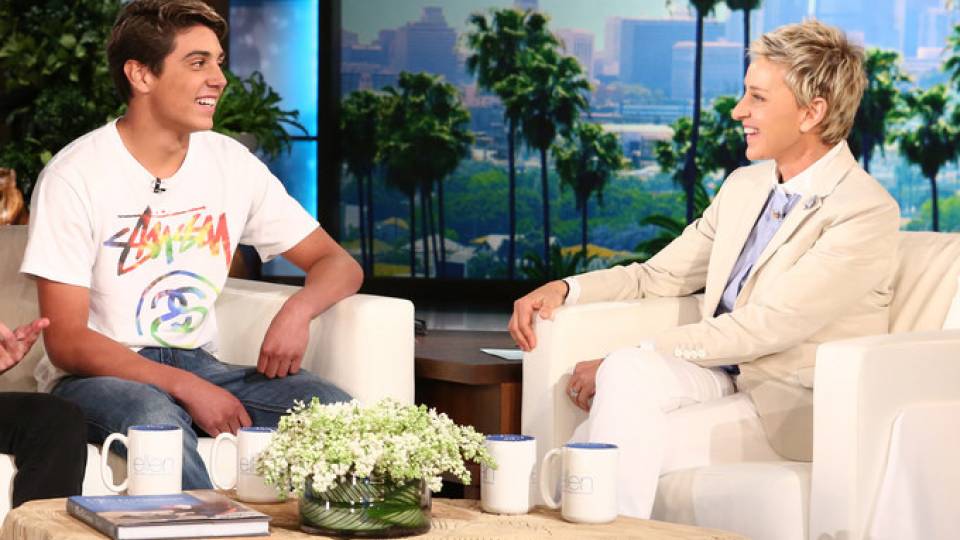 If your name is Daniel, this week we feel sorry for you. Because by now, you've seen or at least heard about the "Damn Daniel" Internet phenomenon.
Well, it all started with a few snapchats and a twitter video of a kid with a funny voice praising his friend Daniel's stylish outfits.
Damn Daniel pic.twitter.com/Va10hmpePO

— josh (@josholzz) February 16, 2016
The video went super viral sparking parodies...
I'll never be as cool as @josholzz pic.twitter.com/OA4cjs9drF

— I hand out Ls (@Gnarlyjohnnyboy) February 17, 2016
...songs,
And all sorts of other memes.
damn daniel starter pack pic.twitter.com/1g4L3y2wDR

— Four Pins (@Four_Pins) February 17, 2016
Actually it got so big that it reached the eyes of Ellen — every viral videos dream! The clip earned Daniel and his friend Josh (the voice behind the camera) a spot on the show, and it looks like he'll always be back at it again with any color of vans.