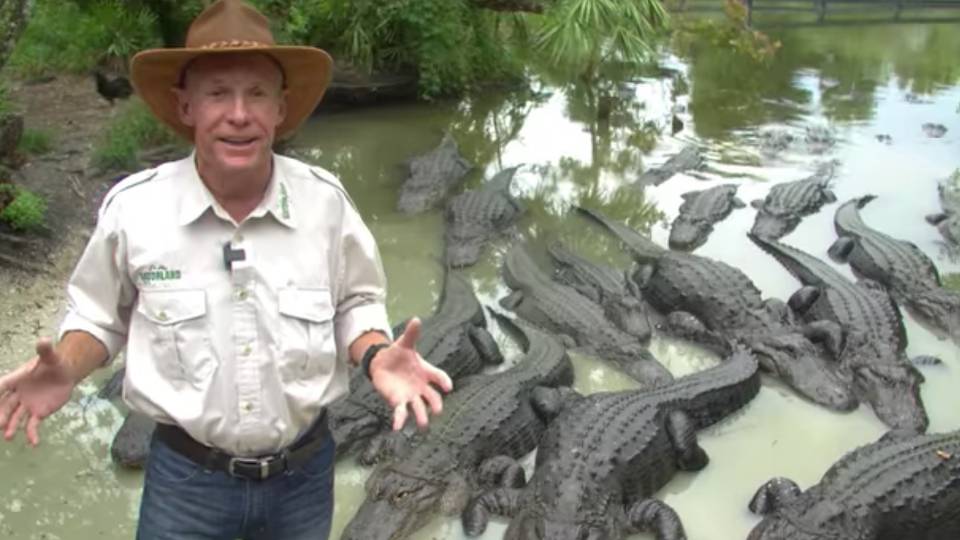 The staff at Gatorland in Orlando, Florida are preparing for Hurricane Dorian. They're planning on putting the mammals, birds, and smaller reptiles into protected shelters. The alligators won't require much special care, though. Since alligators have been around for millions of years, the experts at Gatorland are confident that they will be able to take care of themselves during the hurricane. Pearl is an albino alligator who is also preparing for the storm. Isn't she a beauty? She's one of the many alligators that will be going safely underwater and waiting until the storm passes. Savannah Boan is a trainer at Gatorland. She's been featured on the show because of the incredible way that she interacts with the alligators at the park. She's making sure to have a little chat with the alligators about the hurricane prep!
Savannah is also hanging out with a 3-legged alligator named Bullet while explaining more about how Gatorland is preparing for Hurricane Dorian.
From all of us here at RTM, we hope that the staff and animals at Gatorland will be safe until the storm passes!