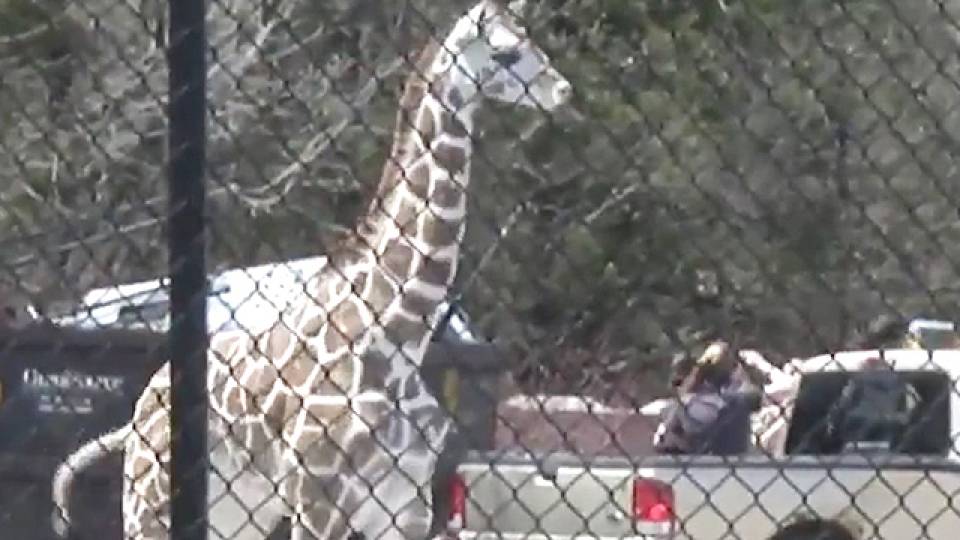 It's definitely not a sight you see every day! Young giraffe Thabisa found a way out of her exhibit at the the Fort Wayne Children's Zoo in Indiana and had quite an adventure in the two hours she was out.
CHECK IT OUT:
A giraffe got out of its barn enclosure Monday at the Fort Wayne Children's Zoo. Zoo staff were eventually able to calm it down and recapture it. https://t.co/PqQVPiRmAA pic.twitter.com/SqyZ22kas2

— ABC21 WPTA News (@ABC21WPTA) April 23, 2018
A seven-year-old giraffe was chased around for two hours after escaping Fort Wayne Zoo in Indiana pic.twitter.com/VZ34eEXFRh

— Sky News (@SkyNews) April 24, 2018
While she never actually made it off zoo property, Thabisa mingled with people and cars in a parking lot as employees tried to calm her down. The zoo says nothing like this has ever happened in the zoo's history, so we hope you enjoyed your freedom for a bit, Thabisa!