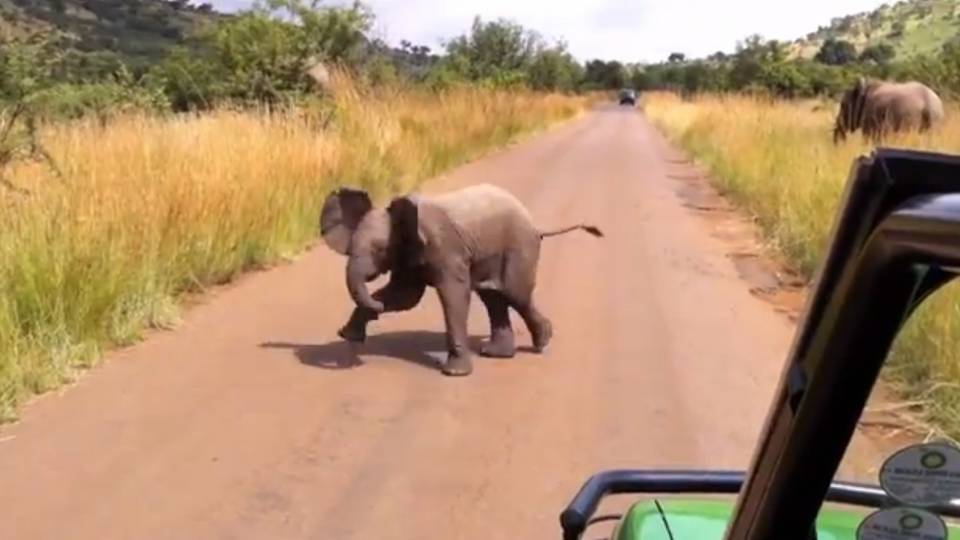 Sometimes when you go out into nature, you can get yourself into some sticky situations with wild animals... and we've seen plenty of that at RightThisMinute. Here are a few videos that will make you cringe and laugh at the same time.
1. This herd of buffalo decided to take a trip down a packed highway...
Ah, what a fine day to go on a motorcycle ride in the mountains! Nothing is more nerve-wracking then being unprotected and having a bunch of wild beasts running past you. Thankfully, they went on their way and left the riders alone.
2. Going "Birding" instead of fishing!
First you get to see yet another osprey chick be attacked by a buzzard, and then one guy thought he was going to get the biggest fish while out on a fishing excursion! Well, he was definitely fishing for something! It just should now be known as "birding."
3. This big cat needed its Rocky Mountain high, too!
These guys in Colorado had a great plan... or so they thought. Wake up bright and early, and get loaded up for a day of dirt bike riding, right? Wrong.
4. Beware, you are in Giraffic Park.
Usually, when we see giraffes, we think they are relatively harmless. Well, this giraffe was the exact opposite. These tourists are lucky the banging scared the angry animal away!
5. This baby elephant is NOT so cute and cuddly!
Watch as this baby elephant charges at this group of people on a safari in South Africa. You guys better watch out, his mom is pretty close by!