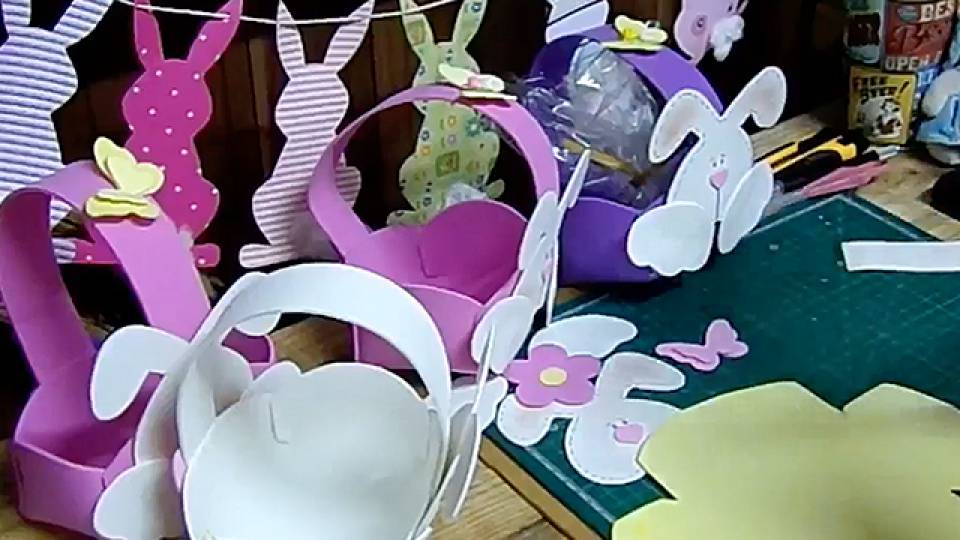 Before you bust out the ingredients for coloring those Easter eggs, take a step back and think how you're going to display them! All across the world, people have different ways of making their own Easter baskets.
In Belgium, YouTuber s19 creations shows us these simple steps on making a couple of interesting baskets.
How about recycling those chocolate boxes? YouTuber Taja Smith shows us how to make an eco-friendly basket.
This next one is a rather lengthy video from Brazil, but it shows quite the precision YouTuber ana lucia cunha puts in these baskets.
Looking for something more affordable option? YouTuber #SuezQ has this awesome Dollar Tree store idea.
Did someone say Easter baskets shaped like a bunny? YouTube channel Casual DIY has got you covered!