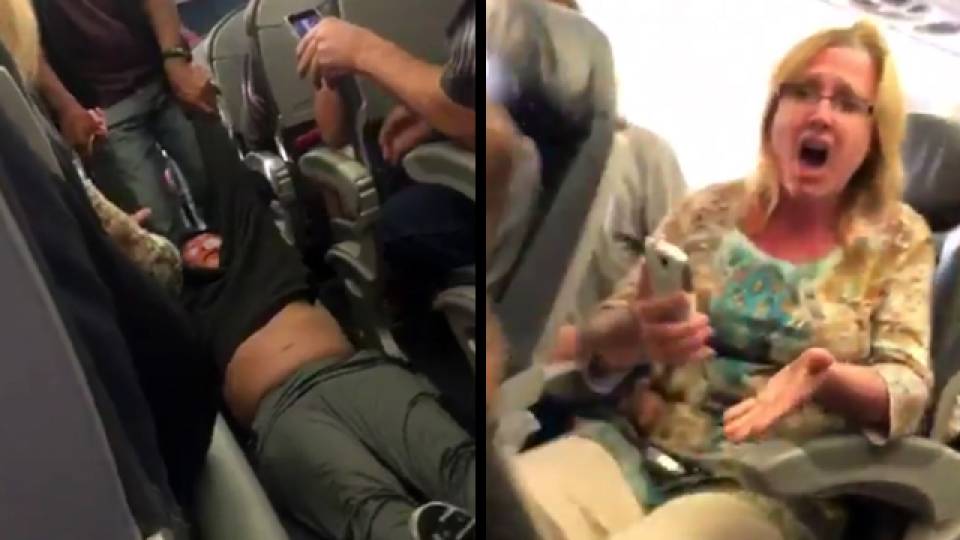 WARNING: Graphic video included.
@united @FoxNews @CNN not a good way to treat a Doctor trying to get to work because they overbooked pic.twitter.com/sj9oHk94Ik

— Tyler Bridges (@Tyler_Bridges) April 9, 2017
On Sunday night, David Dao was violently dragged off of a United Airlines flight leaving him bloodied and unconscious. The flight had been overbooked and the airline requested four volunteers to give up their seats to make room for staff. Not a single person volunteered and then the employees announced that a computer would randomly select people to leave.
After this announcement, a couple and another passenger calmly left the flight but Dao refused. He stated that he is a doctor who needed to fly home in order to see patients the next day. After refusing, three Chicago police officers were called on board the plane to forcefully remove him from his seat.
#flythefriendlyskies @united no words. This poor man!! pic.twitter.com/rn0rbeckwT

— Kaylyn Davis (@kaylyn_davis) April 10, 2017
After being dragged off, he appeared to have broken away from police and rushed back onto the plane yelling, "I need to go home, I need to go home." Passengers were then escorted off of the plane while medical crew boarded. The flight ended up taking off that night but arrived two hours late. The Chicago Police Department stated that Dao was taken to a hospital in order to be treated for non-life-threatening injuries.
United CEO response to United Express Flight 3411. pic.twitter.com/rF5gNIvVd0

— United (@united) April 10, 2017