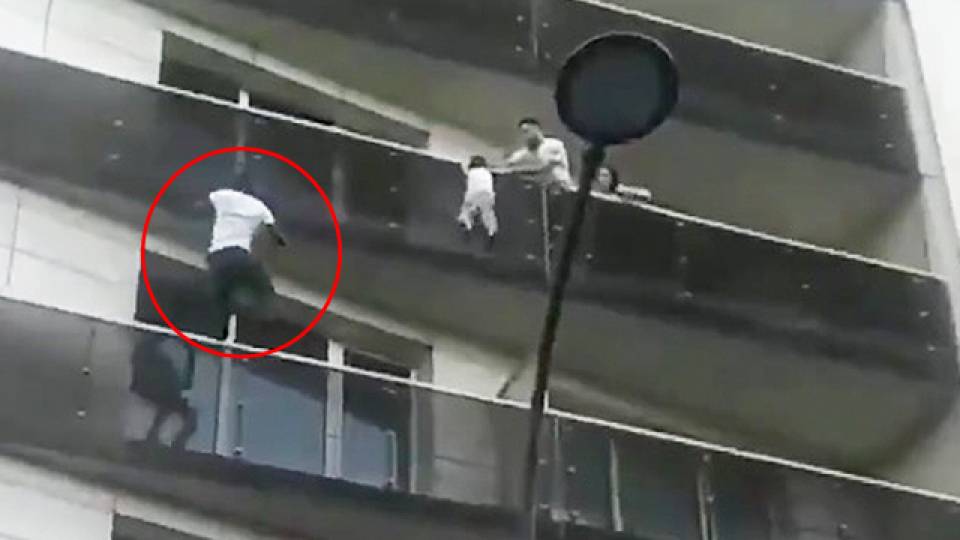 Mamoudou Gassama or "Spiderman" as he will now be called pulled off an amazing feat over the weekend. After seeing a child in trouble hanging off a balcony four flights up, he used his bare hands to scale the building and pull the toddler to safety.
"Bravo!" Malian migrant praised by French president after scaling building to save boy hanging from Paris balcony. https://t.co/oz5SMsdnue pic.twitter.com/w9USHy8BEH

— ABC News (@ABC) May 28, 2018
Gassama's actions got the attention of French President Emmanuel Macron himself. Gassama had immigrated to France from Mali but will now become a French citizen. Macron also offered him a spot on the Paris Fire Brigade. (Click on Emmanuel Macron's tweets to enable a translation).
Avec M. GASSAMA qui a sauvé samedi la vie d'un enfant en escaladant 4 étages à mains nues. Je lui ai annoncé qu'en reconnaissance de cet acte héroïque il allait être régularisé dans les plus brefs délais, et que la brigade des sapeurs-pompiers de Paris était prête à l'accueillir. pic.twitter.com/xMpFlP1UFe

— Emmanuel Macron (@EmmanuelMacron) May 28, 2018
Je l'ai également invité à déposer une demande de naturalisation. Car la France est une volonté, et M. GASSAMA a démontré avec engagement qu'il l'avait !

— Emmanuel Macron (@EmmanuelMacron) May 28, 2018
The child's father has been out grocery shopping and playing Pokémon Go, according to ABC News. He is charged with "failure to meet parental obligations."