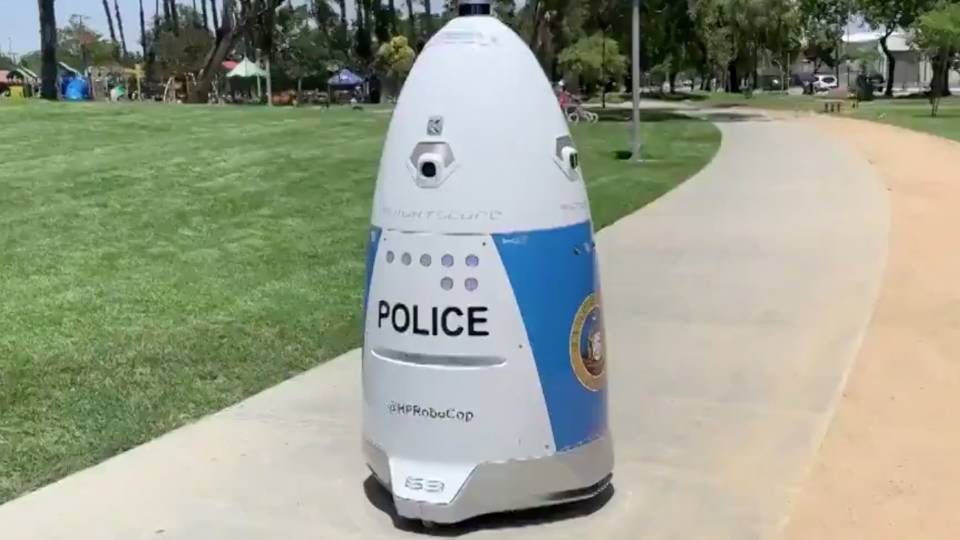 R2D2, is that you? Nope, it's RoboCop, the newest member of Huntington Park's police department.
Huntington Park police to deploy @HPRoboCop to monitor public areas https://t.co/oNhopT2tnJ pic.twitter.com/Y1Ow65KHc4

— KTLA (@KTLA) June 18, 2019
The robot will now be patrolling for crime with its 360-degree high-definition cameras. It can capture live feed video, as well as record footage to be watched later.
Thank you Huntington Park for a warm welcome, hope everyone enjoyed the presentation. Happy to be an asset to the Huntington Park Police Department. #hprobocop #cityofHP pic.twitter.com/Y4wE0QnVR2

— HPRoboCop (@HPRoboCop) June 19, 2019
Police hope that the robot will help to reduce crime. Fingers crossed that it won't lead to robots taking over the world!