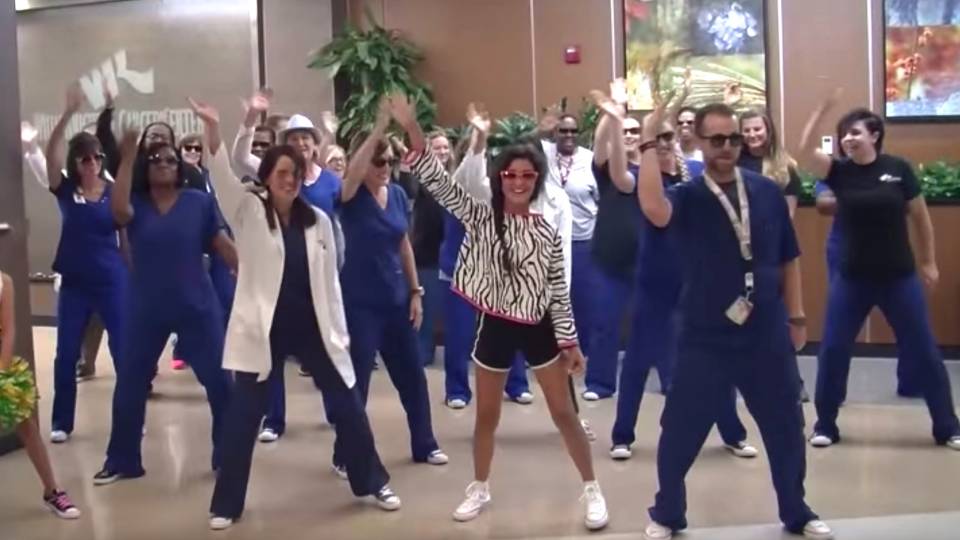 At RightThisMinute, we feature thousands and thousands of videos every year, spanning over dozens of categories. Of course some are more popular than others.
Here are some of the most popular videos featured on RightThisMinute in 2015.
15. Three Hot Girls Lip Sync to 'Bohemian Rhapsody'
We love the band Queen. We're also fond of attractive of women. So, what happens when we put the two of them together? Magic. Magic happens. (Via SketchShe.)
14. Woman Gives Birth to 10-Pound Baby in Car
WARNING: This may be disturbing to some. In July a woman gave birth to 10-pound baby boy in the car while on Texas State Highway Beltway 8 in Houston on the way to the Bay Area Birth Center in Pasadena, Texas, after 45 minutes of driving. The driver of the car, the presumed father, remained unbelievably calm during the entire experience.
13. #KylieJennerChallenge is Breaking the Internet With Big Lips
The hashtag #KylieJennerChallenge overpoweredTwitter and Instagram in 2015 with people uploading photos and videos of themselves trying to create the celebrity's big lips from scratch. The results are alarming, funny, confusing and just plain weird. See the full gallery here.
12. Man Buys All Flowers on the Subway & Makes Everyone Cry for Joy
This flower saleswoman on the New York City subway's day was just — and the man who made it wants her to pay it forward.
11. Shocking Moment as Toddler Falls From Second Story
The video is hard to watch, but the young boy did survive. This just goes to show you that you should always have an eye on your children especially around escalators.
10. 50 'Back to the Future' Predictions That Came True (Or Didn't)
October 21, 2015 is the day Marty McFly went to in the future. That day finally came and went, in reality. What predictions are now reality, and which missed the mark? See the full list here.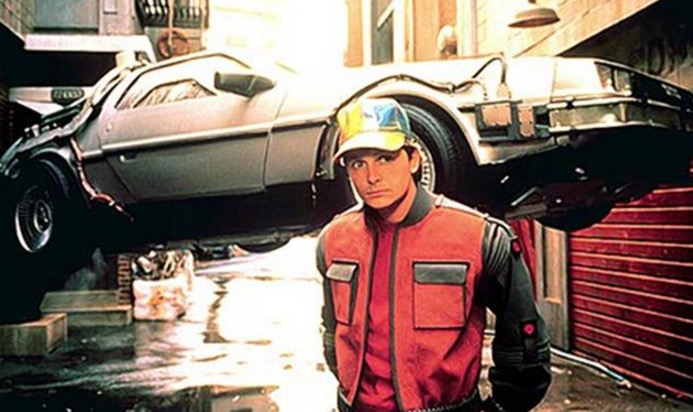 9. Police Stop Tesla Driver After Report of Child in the Trunk
Police received a report about this red Tesla's trunk. Officers approached the driver who pulled into the driveway and said a caller said someone had put a child in the trunk of the red Tesla. The driver opened the trunk and pulled out a small young girl! The officers soon realized, however, that the trunk of the Tesla is equipped with child rear-facing seats. The cops apologized for the inconvenience and left.
8. You'll Never Believe What's in Her Lip
WARNING: This is really gross. Just sayin'. This woman had a huge worm in her lips. Check out this creepy and disgusting footage of a doctor using tweezers to pull a live maggot out of her mouth.
7. Motorcyclist Scolds Rock Throwing Youngster
WARNING: Adult language. This kid got quite the stern talking to after he hit a motorcyclist with a stone. Hopefully he learned his lesson about throwing rocks at oncoming traffic.
6. Dude Transforms Himself Into Female Celebrities Using Makeup
Paolo Ballestros is a Filipino actor and television host with a special talent. He is so good with a makeup brush, he can make himself look like female celebrities. That's a unique talent for sure. You can see a gallery of many of his transformations here.
5. Playboy Names the 10 Hottest YouTubers
Everyone knows YouTube is really hot right now, but Playboy took it to the next level in 2015. The Bunny selected 10 women YouTubers and has bequeathed upon them the title of YouTube's hottest. You can see a photo gallery of all of the lovey ladies here.
4. Dwayne 'The Rock' Johnson Lip Syncs 'Shake It Off' Like a Champ
Dwayne "The Rock" Johnson is the first ever champion of Spike's new show Lip Sync Battle. Sorry Jimmy Fallon, you may have started it all on your show, but Dwayne's lip sync to Taylor Swift's "Shake It Off" was just too perfect!
3. Pregnant Mother Destroys Cheating Baby Daddy's Car
A Brazilian woman went absolutely nuts after allegedly finding out that her man was cheating. The scorned lover is seen demolishing her husband's car after spotting him dining at a restaurant with his mistress in broad daylight. It's safe to say that the car is completely totaled and according to Daily Mail, the woman wasn't arrested.
2. Girl, Medical Staff Dance to 'Whip/Nae Nae' to Celebrate End of Radiation
Sophia just wanted to dance, but she found that difficult to do when she was diagnosed with scoliosis and was forced to wear a brace for 23 hours a day. Two years ago, a large tumor was found growing on her spinal cord, and she had major surgery at St. Jude Children's Research Hospital in Memphis to remove it. A year later, the tumor returned and Sophia underwent radiation and advanced proton therapy. Her physician at Willis Knighton Proton Therapy Center, Dr. Ben Wilkinson, promised Sophia he would learn the dance toWatch Me (Whip/Nae Nae) once radiation and therapy were complete. Dr. Wilkinson went one step further and surprised the 12-year-old with a flash mob from the staff. Now that's how you celebrate!
1. Man Finds Abandoned Baby on His Way to Work
On his way to work, Raul Marin Ceja saw something peculiar: a little blanket bundle that looked like it had something in it. Curiosity got the better of him, and he looked inside to find a little baby girl. The newborn had been abandoned, and Ceja got her medical attention immediately. Ceja's plans were to adopt the little girl.