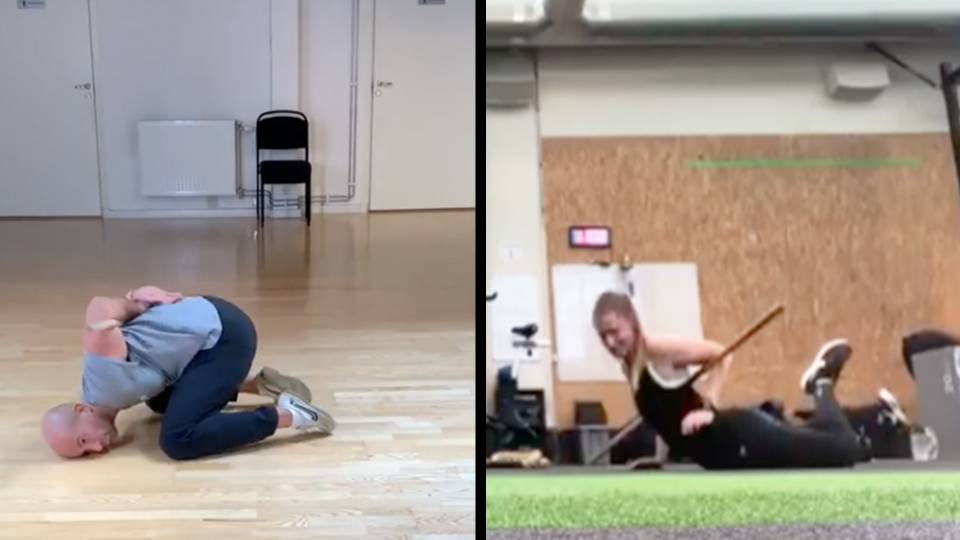 As if burpees weren't hard enough, "Fitstagram" (that's fitness Instagram) has taken the workout and added an impossible element — a stick. The challenge involves doing burpees while fixing your arms behind your back with a stick. Instagram models can do it, but how do the RTM hosts hold up?
Think you can do better? Take the challenge and upload your video for a chance to be featured!
Thanks, Andrew Frieden from NBC12 in Richmond, Virginia for this video of Kevin!