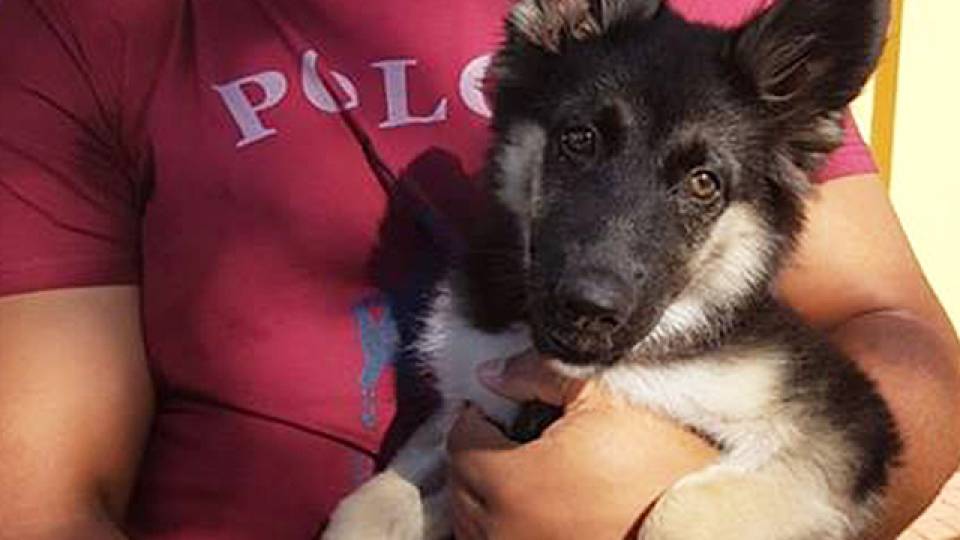 Security footage from a home in South Africa reveals the sickening moment a stranger waits for the right opportunity to snatch Lica Erasmus and her family's 14-week-old puppy Kaaitjie. The suspect calls the young German shepherd over and slowly lifts her above the tall fence and between electrical wires.
Luckily, the family was reunited with the dog within a few days. When an informant told Councilman Juben Von Willingh where the dog was located, he got in touch with rescuer Niel Erasmus. Niel Erasmus's wife works for an animal care facility in town. Councilman Von Willingh was told that the thieves stole the dog in order to resell her.
Erasmus and Von Willingh worked together and tracked down Kaaitjie. This is the sweet moment Lica was reunited with her dog!
February 15, 2018