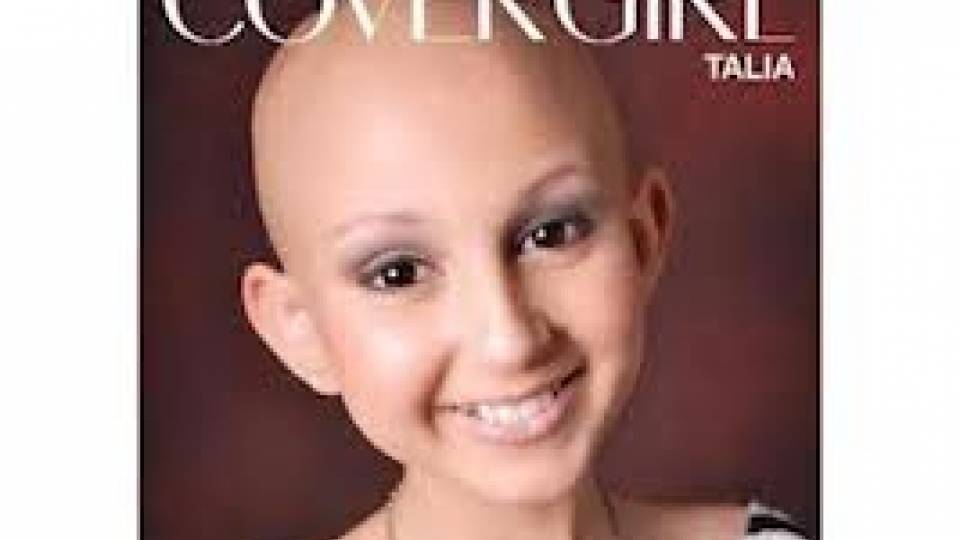 RightThisMinute is sad to report that 13-year-old YouTube star Talia Joy Castellano lost her battle with cancer Tuesday morning at 11:22 am.
The beauty guru and honorary Cover Girl had been fighting cancer for over 6 years. Last August, RightThisMinute had the privilege of speaking with Talia, who captured hearts around the world with her positive outlook and contagious smile.
Talia, who wore her bald head proudly through countless YouTube videos, had amassed over 750,000 subscribers on her channel, TaliaJoy18, in her short life. Talia posted her last YouTube video almost a month ago. In the video, "CancerVlog: 4 weeks in the hospital!!" a smiling Talia shared intimate details about her medical treatment and her struggle with depression.
In the weeks leading up to her death, #PrayforTalia became a trending topic on Twitter. The hashtag was shared by several celebrities, including longtime fan and friend, Ellen Degeneres.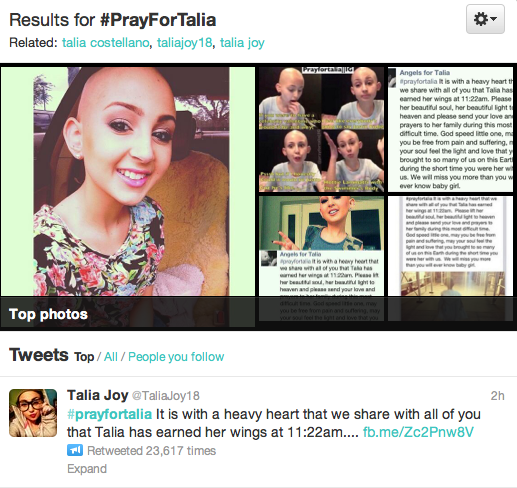 Tuesday morning, #RIPTalia began to trend.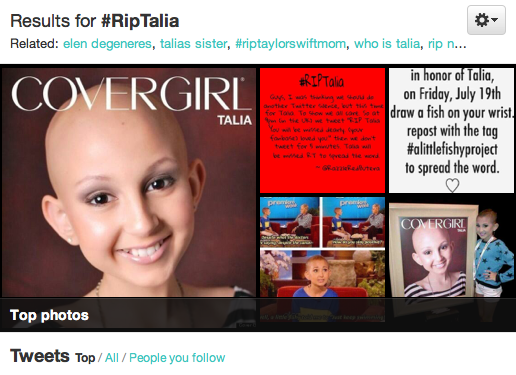 In a post on her official Facebook page, Angels for Talia, the page manager posted photos of Talia's bucket list- 74 things that she wanted to do before she died. Sadly, Talia will never be able to check the 74 items off her list, so fans of the teen have stepped up to fulfill her dreams in her place. "If you do an item on her list, please take a picture and send it to us here on the feed and we're going to create and album specifically for the photos that are sent in. When you post the pictures, please use the hash tag #taliasbucketlist so that we can find them easily to add them. Thank you all so much for helping Talia with her list!"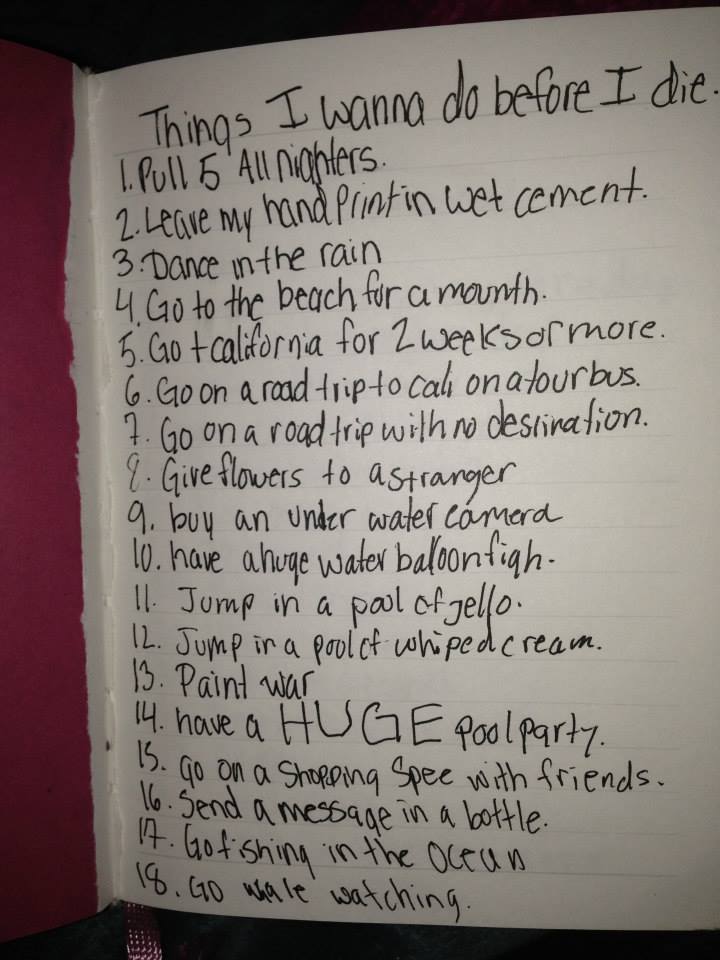 If you would like to contribute to Talia's bucket list, you can post a photo of yourself fulfilling the item, along with the hashtag #taliasbucketlist on her official Facebook page.