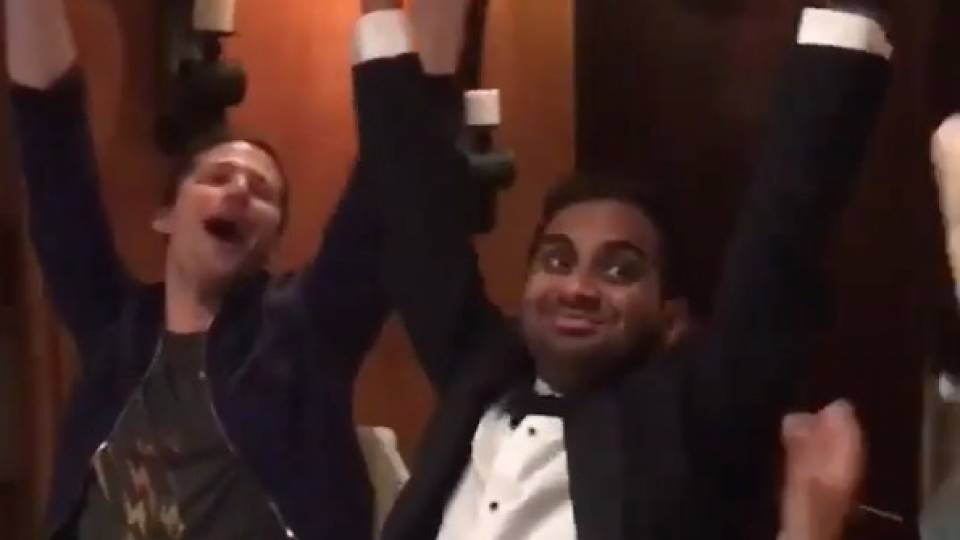 Why take your friends out to an awesome restaurant when you have an awesome restaurant at home? That was Tyrese Gibson's thought.
The R&B singer and actor opened up a fully-functioning Benihana-style restaurant in his Los Angeles backyard a few years ago and called it Gibsihana. We're sure the food is awesome, but the atmosphere and star-studded company at Gibsihana are amazing.
This weekend comedian Aziz Ansari, his brother, and the guys from The Lonely Island were all invited to eat at Gibsihana, and some of the videos from that night prove that this place is awesome.
Seriously, is there anything better than this? Aziz's skills at catching airborne food, Andy Samberg's woo-woo-woo-wooing, and Tyrese's hosting in his own backyard restaurant? Unreal.
Tyrese started a Twitter and Facebook page for the restaurant, but he hasn't updated them since 2012.
Shortly after, word started to get out in celebrity circles about this restaurant, and when Ansari caught wind of it in 2013, he was really amped about it.
WAIT @TYRESE, GIBSIHANA IS A BENIHANA STYLE RESTAURANT YOU BUILT IN YOUR OWN BACKYARD??

— Aziz Ansari (@azizansari) June 13, 2013
Here's a tour Tyrese gave of the restaurant one morning in 2014.
Tyrese has hosted many celebs at his Gibsihana. Vin Diesel, Paul Walker, Will Smith and one of his kids probably would have given the restaurant a 5-star Yelp review.
Chaka Khan dined there, too!
The list of celebs seems to be endless. Here's Rev Run and Nas.
Oh, and we can't forget about Snoop's excitement to eat here. (WARNING: Adult language.)
How can we get a reservation?