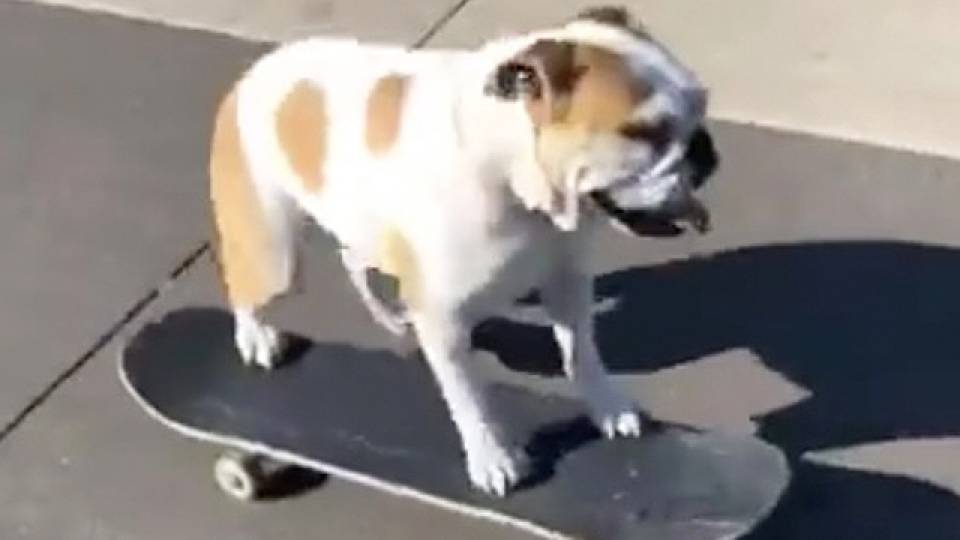 When Taryn Arnold saw this miraculous feat, she just couldn't believe it! A bulldog absolutely excelling at skateboarding, putting all of us humans to shame. The pooch had chased after a skateboard and STOLE it just so he could ride it himself!
i cannot believe the miracle i just witnessed - this dog just chased down a skateboarder until he stopped and the owner ran over - "SO sorry, he honestly just loves skateboards" AND THEN HE DID THIS: pic.twitter.com/26mhKpFeta

— Taryn Arnold (@Thetarynarnold) July 14, 2018
Curious to know exactly who this superstar was, Taryn got the scoop. The dog is named Rey and was just adopted in May.
In the end, Taryn came to this conclusion.
also from what i've gathered, here's my conclusion on why bulldogs love to skateboard:
-they have low center of gravity
-they're really heavy AND lazy, so this helps them get around
-they known for a lifelong adoration of @tonyhawk

— Taryn Arnold (@Thetarynarnold) July 15, 2018
We're definitely all for Rey showing us up! Go dog!