What's ooey, gooey, and perfect for Halloween? These delicious pumpkin cookies! Jessica Hord is bringing us a simple recipe to make that kind of cookie you just can't stop eating. Powdered sugar and pumpkin spice all in one — how could we resist?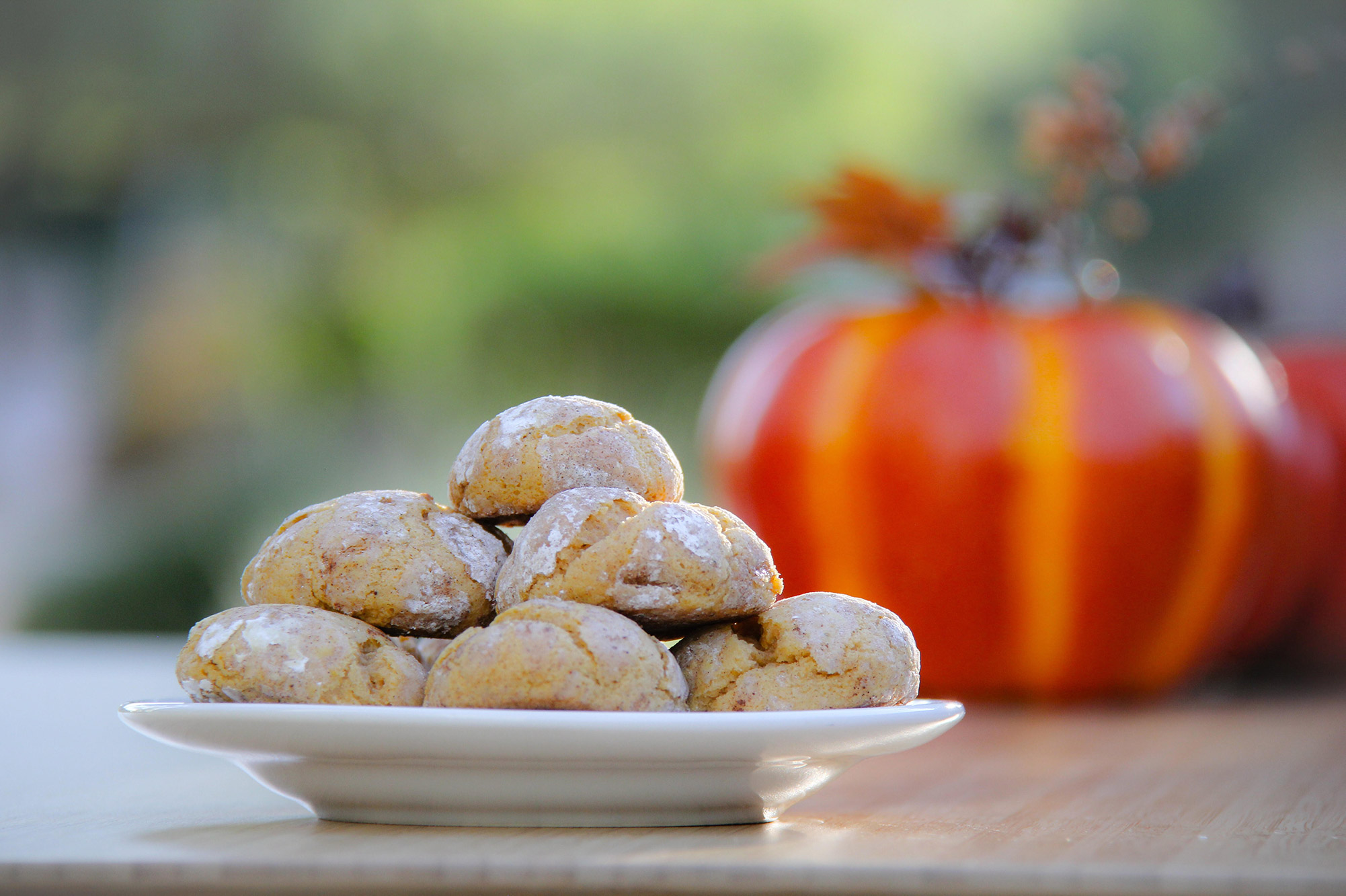 Ooey Gooey Pumpkin Cookies
You'll Need:
— 8 oz. softened cream cheese
— 1 cup melted butter
— 2 cups sugar
— 1 cup powdered sugar, additional for rolling
— 1 cup pumpkin puree
— 1 tsp. vanilla
— 2 eggs
— 4 1/2 cups flour
— 1 tsp. salt
— 3 tbsp. + 1 tsp. baking powder
— 3 tsp. pumpkin spice, additional for rolling
Instructions:
1. Mix together cream cheese, melted butter, sugars, pumpkin, and vanilla in a large mixing bowl.
2. Mix in eggs until just combined. Set mixture aside.
3. Whisk together flour, salt, baking powder, and pumpkin spice.
4. Slowly incorporate wet ingredients into dry ingredients.
5. Freeze dough for at least one hour.
6. When ready to use, preheat oven to 350 degrees.
7. Form dough into 1-inch balls and roll in pumpkin spice and powdered sugar.
8. Bake for 8-9 minutes or until the center is just done. You're done!